Final Thoughts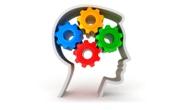 Final Thoughts
Written by John Packard
December 4, 2017
---
Late this afternoon, the U.S. Department of Commerce released their positive determination that Vietnam and China circumvented existing antidumping (AD) and countervailing duties (CVD) on cold rolled and corrosion resistant (galvanized/Galvalume) steels. This is a significant ruling and will create issues for some trading companies and steel buyers as the ruling goes back to November 2016 in order to collect duties.
The bigger story may well be the definition of "significant transformation." It has been understood to mean that when steel is transformed to another product (hot rolled to cold rolled or cold rolled to coated), the country of origin changes to the conversion country. That rule appears no longer to be in effect, and any country that buys Chinese substrate (or substrate from any country under AD/CVD penalties by the U.S.) will need to worry how their business could be impacted in the coming months.
We will have much more later this week about the circumvention ruling and how it may (or may not) impact your business.
I am also working on articles gathered during my stay here at the HARDI annual meeting. I will post articles about statements made by Economist Alan Beaulieu of ITR Economics, information garnished from the Majestic dinner where they spoke about the Jobs Creation Network, and my general comments about the industry.
I will be flying back to Florida most of the day tomorrow (Wednesday) and will return to my office on Thursday morning.
As always, your business is truly appreciated by all of us here at Steel Market Update.
John Packard, Publisher
Latest in Final Thoughts