Steel Products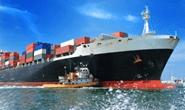 Global Trade Issues Hit Home at Tampa Port's Steel Conference
Written by Tim Triplett
January 23, 2018
---
Steel is a core business for the port in Tampa, Fla., which handled steel and scrap imports and exports totaling about 900,000 tons last year. Hundreds of industry executives will also pass through the port as attendees of the 29th annual Tampa Steel Conference to be hosted by Port Tampa Bay and Ports America on Feb. 20-21 at the Tampa Marriott Waterside.
Port Tampa Bay's steel business grew by 33 percent last year and its scrap volume by 56 percent, reported Wade Elliott, vice president of marketing and business development. Business is good for the Florida port, which handles a total of about 38 million tons of cargo each year. "We handle a diverse blend of materials, but steel has been an important commodity for us and an area where we continue to see good growth," Elliott said.
Florida is best known for its tourism, but much of the steel that arrives in the port is consumed by the state's industrial sector. "With 20 million residents, Florida is now the third-largest state behind California and Texas. Florida has a lot of construction and some manufacturing. There are a lot of companies in the Tampa Bay area that do value-added processing, manufacturing and fabrication," Elliott said.
While not commenting on specific trade issues and whether they have affected the volume of shipments arriving at the port, Elliott did note: "We believe in an environment that allows trade to flow in both directions. We think users benefit from having ready availability of competitively priced steel. We don't like to see restrictions on imports or exports."
Like many in the industry, Port Tampa Bay is anxiously awaiting possible Section 232 trade action by the Trump administration. "Businesses throughout Florida, including the construction and manufacturing industries, could be negatively impacted if the availability of steel and steel prices are affected by any restrictions that might be put into place," Elliott added.
Next month's Tampa Steel Conference is one of the nation's largest steel trade events, providing a forum for discussion of the changing steel market. Featured speakers at the event will include: former U.S. trade official Grant Aldonas of Split Rock International; analyst John Anton of IHS Markit; Philip Bell, president of the Steel Manufacturers Association; Richard Chriss, president of the American Institute for International Steel; Washington trade attorney Lewis Leibowitz; Jo Isenberg-O'Loughlin, editor emeritus of American Metal Market; and Chris Casey, executive director of the Independent Steel Alliance. Derrick Brooks, Pro Football Hall of Fame inductee, will deliver the luncheon keynote. For registration information, click here. 

Latest in Steel Products