Trade Cases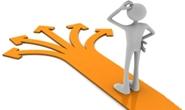 Disappointing Speech Leaves Market to Speculate on Section 232
Written by Tim Triplett
February 1, 2018
---
Those who were hoping the State of the Union address would offer some indication of how President Trump will act on Section 232 were left disappointed. His speech was long on patriotism and short on specifics when it came to trade policy. The steel industry is left to speculate on whether the administration will further restrict imports on national security grounds.
Steel buyers polled by Steel Market Update this week (prior to the State of the Union) offered a variety of opinions on what will happen with Section 232 ranging from "I'm not expecting much," to "I expect strong action." Following are some of their more insightful comments:
"Whatever Trump does will just be a token."
"I'm expecting a watered-down quota/tariff system over a period of 3-5 years."
"I expect a combination of quotas and duties. There may be exemptions granted for items not traditionally produced by domestic mills."
"I think Trump will announce something limited in scope, as I believe he's already excluded many of our trading partners from action in negotiations conducted since June. Possible retaliation on other commodities will limit overreach by the administration. I do think he will announce something in the way of limited quotas or duties on products particularly damaged by imports and perhaps something restrictive regarding a percentage of content for parts or finished products."
"I can imagine a targeting of non-favored countries and favored products (like OCTG)."
"I think if action is taken on imports, it will focus on pipe/tube, long products and fabricated construction segments.
"I expect strong action on energy/OCTG products, then focused tariffs on certain countries only."
"I had been of the opinion that 232 would be a non-event. However, given what happened recently with solar panels and washing machines, I may be wrong."
"The current environment is pretty solidly protectionist. I would expect the administration to announce something — quotas or step-up tariffs (the more tons, the more tariff) on steel."
"I would guess the administration will institute quotas. I don't think they really want to do anything at all but will feel the need to offer a gesture."
"In my opinion, the president will apply small tariffs (15 to 20 percent) on steel and slightly higher tariffs on semi-finished and finished products such as coated, pipe and tube, etc. It is harder to manage quotas, but I would not be surprised if there are quotas included in the president's actions."
"Trump has proven to be a 'jump then look' or 'shoot then aim president, so anything is possible. The chance of broad sweeping tariffs is unlikely. However, I believe the possibility of a targeted approach on certain countries or origins of certain finished products remains possible.
There were a lot of promises made to the steelworkers and to manufacturing companies. Using this past year as a guide, I would say this president has remained truer to his word than his predecessors."
"I don't think Trump can come away from this without imposing something. I'm nervous to see what he decides. I hope it doesn't put too much pressure on Canadian supply. That said, maybe pulling the bandage off faster is a better way to look at it. There is a lot of talk right now on '232 is a go,' or '232 is dead.' It will be nice to settle this and move on."
"The mills have some leverage because of the uncertainty of the Section 232 outcome. I believe the mills are trying to get as much as possible before a price correction takes place after the Section 232 outcome is announced. In my opinion, Trump will push for a combination of quotas and duties, if anything at all, and Section 232 will not cover all of steel but will be more selective. Prices for the selective grades will be volatile at first, but I see a price correction in the future on steel grades that are not called out in the Section 232 case."
"I expect Trump to do something flashy, symbolic and mildly harmful. I expect him to focus on the products where the mills are still seeing some price pressure from overseas such as OCTG."
"It may be optimistic, but I believe Section 232 will not be an issue. I think that explains the secrecy over the recommendation [from the Commerce Department]. The longer they can keep the bad news from the mills, the better. Of course, they may be keeping it a big secret because they don't want to deal with the outrage from the larger entity – manufacturers."
"Domestic steel producers are raising their prices too fast for it to be sustainable, unless they know something we don't regarding 232. When a decision is made, either way, it's going to allow for more imports than we see now. I don't think Trump can shut out the entire import market. Even if there is a severe restriction on imports, it will still allow some to come in. I can deal with certainty and prepare for it. What I cannot plan for is uncertainty. I just hope we don't become so protectionist that our goods are not competitive in the rest of the world. The steel-producing industry is few, the steel-consuming industry is many.
President Trump could announced his decision on Section 232 anytime between now and the statutory deadline in mid-April.

Latest in Trade Cases