Steel Products Prices North America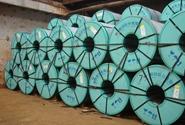 February Foreign Steel Import Trend Now at 2.5 Million Tons
Written by Brett Linton
February 21, 2018
---
Foreign steel import licenses picked up over the past week and the February trend moved up to 2.5 million net tons from the low 2-million-ton level suggested last week. The trend is very similar to what we saw during the month of December when the U.S. imported 2,450,286 net tons.
Our focus, however, is on those items that are important to flat rolled and plate steels. Semi-finished is trending toward just below 500,000 net tons. Finished steel imports are trending toward two million tons.
We continue to see hot rolled trending well below both their 3-month and 12-month moving averages. We are also seeing OCTG, which had been trending higher over the past few months due to the strength in the energy business which is where OCTG is used.
Both cut and coiled plate imports are trending lower than December levels as well as their 3-month and 12-month moving averages. Galvanized and cold rolled are also trending lower than December and both 3-month and 12-month moving averages.
The only product where we are seeing a little "blip" is Galvalume which is trending toward 70,000 net tons which is above the 3-month moving average and well above the 39,000 ton level received in December.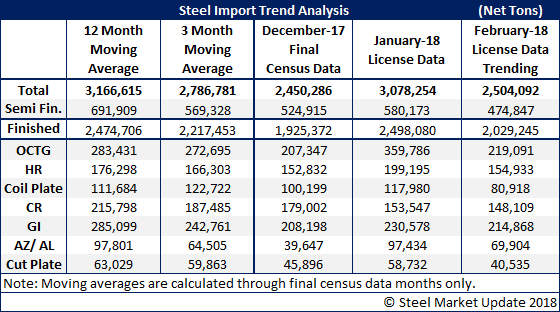 Latest in Steel Products Prices North America