Steel Products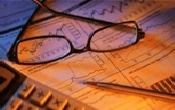 Leibowitz on Trade: How Important are Trade, Tariffs in the Mid-terms?
Written by Tim Triplett
October 18, 2018
---
Lewis Leibowitz, trade attorney and contributor to Steel Market Update, offers the following commentary on the latest developments in Washington:
As we approach the 2018 mid-term elections in a bit more than two weeks, I checked on the available data on voter attitudes toward the tariffs and trade policy. There is a lot of information on this point, as you might expect.
Polls ranking issues uppermost in voters' minds nationwide uniformly cite the economy, health care and immigration policy, not trade, as issues most important to voters. That does not mean that trade is unimportant. Especially in swing states like Michigan and Ohio, trade may drive turnout in key congressional races. In a recent NBC/WSJ poll, 49 percent of respondents mentioned trade policy as a "very important" issue. But only 3 percent of voters said it was the single most important issue. Health care, special interest interference in the political process, the Supreme Court, immigration policy and abortion rights came in well ahead of trade policy.
The polling also shows that voters are widely skeptical of President Trump's trade actions, including tariffs on steel and aluminum and on Chinese imports. However, most voters believe that China has not upheld the principles of the global trading system and has become a serious rival to the United States and other Western nations. Democrats oppose most of President Trump's initiatives, including the tariffs on steel and aluminum, but an important few generally support them, including some of the most Left-leaning Democrats, such as Sherrod Brown, a Democrat from Ohio who opposes the president on nearly every other issue. This embrace of the president's tariffs is explained by support on the part of organized labor, one of the key Democratic constituencies. Union leaders opposed Trump in 2016, but many rank-and-file members of unions voted for him.
Federal Budget
Tariffs, while once a mainstay of federal revenues, are not important sources of federal revenue today. Since the income tax came in 1913, tariffs have steadily declined as a source of federal revenues. In 2017, federal revenues totaled $3.3 trillion, of which $1.9 trillion or 58 percent were collected as income taxes (individual and corporate), and $1.2 trillion or 36 percent were collected as social insurance taxes (Social Security and Medicare). That amounts to 94 percent of total federal revenue from those two sources. By contrast, 2017 revenues from Customs duties (including the Merchandise Processing Fee) totaled about $34 billion, or approximately 1 percent of total federal revenue. Tariffs now have much more to do with protecting domestic industries than raising revenue for the federal government. (By the way, the figures on Customs duties do not include antidumping and countervailing duties, but they do include safeguard measures, Section 232 tariffs and Section 301 tariffs.
Effect on the Economy
As an election issue, the current robust state of the economy is seen by most observers as a point in favor of the Republicans.
While tariffs generally are viewed as inconvenient at best and a cause of business failures at worse, the impact on the economy is, at this early stage, effectively undetectable.
The Trump tariffs have increased Customs revenue quite a bit. For example, steel tariffs on basic steel products (Chapter 72 of the Harmonized Tariff Schedule) by a huge amount. Before the Section 232 tariffs, Customs duties on steel mill products were zero in most cases. The Section 232 tariffs changed that. In August 2018, the latest month for which statistics are available, tariff collections on imports under Chapter 72 increased by 11,000 percent from the same month in 2017. Tariffs on Chapter 72 products from all countries totaled $331 million in August 2018, up from less than $3 million in August 2017. Tariffs on articles of steel (Chapter 73), which includes pipe and tube, increased from a bit less than $34 million in August 2017 to about $188 million in August 2018, an increase of 458 percent.
Tariffs are definitely taking a bite out of the economic fortunes of steel consumers, traders and importers, felt especially keenly by those who have to pay them, either directly to U.S. Customs and Border Protection or indirectly in the form of higher prices. This damage is partially, but not totally, offset by increased profitability of domestic steel producers. But in the context of the larger economy, steel tariffs are not significant. Even the much larger tariffs on imports from China (tariffs on Chinese imports are more than three times greater than the steel tariffs) are small.
Effect on the Election
On the issues that matter to the electorate in the next two weeks, the tariffs on steel, aluminum and China in the aggregate are not hitting voters in the pocketbook noticeably. The economy in general is in good shape right now and many voters have given the president some credit for that. For voters opposed to President Trump (and, according to the polls, more have a negative view of the president than a positive view), the economy is not due to the president's actions but other factors.
That is a big reason why other issues, such as health care, immigration, abortion rights and the Supreme Court, are polling higher than trade in voters' minds, and in the minds of the candidates. After the votes are counted, we will see what interest the new Congress will take in issues such as tariffs that certainly impact some congressional districts. In the aggregate, the tariffs will not play a crucial role in the outcomes across the nation, but could be crucial in individual races. In a closely divided country, those individual races could be very important.
Lewis Leibowitz
The Law Office of Lewis E. Leibowitz
1400 16th Street, N.W.
Suite 350
Washington, D.C. 20036
Phone: (202) 776-1142
Fax: (202) 861-2924
Cell: (202) 250-1551

Latest in Steel Products