Steel Products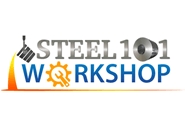 Steel 101: Introduction to Steel Making & Market Fundamentals Workshop (Jan. 29-30, 2019)
Written by John Packard
November 28, 2018
---
For almost eight years, Steel Market Update has been working in conjunction with the U.S. and Canadian steel mills on a basic steel training workshop for those involved in the flat rolled, plate and long product steel industries. We have trained in excess of 600 individuals ranging from people on their first day on the job as their first exposure to the industry to presidents of manufacturing and steel service centers who were looking for a refresher course.
What makes the Steel 101 workshop unique from others that may be offered by other organizations and steel mills?
We work with multiple steel mills from around the country, allowing SMU to offer tours of "minimills" as well as fully integrated steel mills. Our Jan. 29-30 workshop will be working with Steel Dynamics (SDI) Columbus, Miss., mill, which is one of the largest flat rolled electric arc furnace mills in North America. The SDI Columbus mill produces hot rolled, HRPO, cold rolled, galvanized, Galvalume and has a paint line.
As an independent organization, we do not look at the mill we are working with from a commercial perspective. Our focus is to provide a balanced and objective review of the steel making and rolling process, with the mill providing an opportunity for our students to see firsthand what we teach them initially in a classroom setting.
We have a diverse group of attendees representing manufacturing, steel service centers and wholesalers, toll processors, steel mills (including the host mill but not limited to the host mill), trading companies, logistics companies and suppliers to the industry.
We have an exceptional and highly experienced group of instructors who understand the industry from a number of perspectives. We have metallurgists (three), former purchasing managers, former salespeople with mill, service center and trading company experience, as well as executive experience in the service center segment of the industry. John Packard, President & CEO of Steel Market Update, who had 31 years of active steel experience before founding SMU, will lead the team.
As with any Steel Market Update program, networking is an important part of the workshop. Attendees will be able to interact with our instructors one-on-one. They will also be able to interact with each other and the host mill at a special dinner/networking party at the end of the first day of the workshop.
All breaks, meals and transportation to and from the steel mill are included. Hotel and transportation to the hotel from an airport or your place of business are not included.
Full details about our January workshop can be found on our website: www.SteelMarketUpdate.com/Events/Steel101 or you are welcome to contact us at info@SteelMarketUpdate.com or by phone at 772-245-8630 or 706-216-2140.

Latest in Steel Products