Steel Mills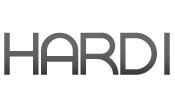 HARDI Members Wary of Tightening Supplies
Written by Tim Triplett
September 22, 2020
---
Demand remains strong even as galvanized steel prices have topped $900 per ton, reported members of the Heating, Air Conditioning & Refrigeration Distributors International in a conference call this morning. But the HARDI members—wholesalers who serve the HVAC market—expressed concern about the tight availability of galvanized steel and fear of running low on supplies. "We are making sure to take care of our loyal customers first," said one executive on the call.
The steel mills have been disciplined about bringing back new capacity, keeping supplies tight in pursuit of higher prices. The flat rolled mills are operating near full capacity and lead times have stretched to nearly nine weeks, the highest since Steel Market Update began collecting data in 2011, said SMU President and Publisher John Packard. "When you have nine week lead times and less than two months of inventory, you've got a problem. The service centers are unable to build back inventory. Combined with the late deliveries, that is creating a shortage mentality."
The steel mills are in control of the market right now, Packard said. "The mills are not negotiating price; they are dictating whatever price they want. In some cases, they are not even announcing increases, just collecting higher prices."
About 80 percent of the OEM and service center executives polled by SMU last week said they are seeing late deliveries as the mills scramble to keep up with orders. Some mills have stopped taking orders for spot tons and are focusing just on contract sales. With galvanized imports at low levels, more buyers are contacting service centers in search of material. Service centers are reaching out to their peers and even competitors. "Service centers are struggling to keep their inventories balanced. They're even getting calls from other service centers trying to fill holes," said Packard.
With no sign of demand slowing, Packard predicts supplies will remain tight and prices will rise possibly into the second quarter next year. The plate mills announced an increase this week, and the flat rolled mills are expected to follow. Even if the mills add capacity, it will take months for them to ramp up to full production and have an impact on supply and prices, he noted.
Galvanized prices have increased by $7/cwt or around $140 per ton in the past two months, and the consensus among HARDI members is for the trend to continue. Here's a few of their comments:
"Demand remains reasonable. We expect a decent finish to the year. We continue to sell at a higher rate than normal to our core customer base. It's not a matter of sales falling into our lap because the competition does not have steel. Our inventories are normal, though I wish we had more. We have not experienced availability issues at this point. We can get steel if we are willing to pay for it. I am concerned about availability two months down the road."
"We are seeing a strong fourth quarter, with no holiday slowdown and expect strength into the first quarter. We have seen increased purchases from service centers and OEMs. We are watching our inventory levels very closely. We are making sure we take care of our loyal customers first. We have to keep our pulse on how various state shutdowns due to COVID will affect business. Things could turn fast."
"Lead times continue to creep out. We are getting our first taste of shipment delays. Inquiries are up. We are being disciplined to make sure are taking care of our traditional customers. Not much trouble getting materials so far; inventory levels are where we want them. It's full speed ahead in the West."
Based on a poll of HARDI members on the call, 82 percent expect galvanized steel prices to increase by a further $2/cwt or $40 per ton in the next 30 days. Six months from now, most expect the market to normalize, taking galvanized prices down by $2-4/cwt.
Steel Market Update participates in a monthly steel conference call hosted by HARDI. The call is dedicated to a better understanding of the galvanized steel market. The participants are HARDI member companies are wholesalers who supply products to the construction markets, also on the call are service centers and manufacturing companies that either buy or sell galvanized sheet and coil products used in the HVAC industry and are suppliers into the HARDI member companies.

Latest in Steel Mills