Final Thoughts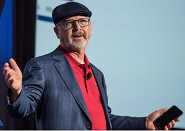 Final Thoughts
Written by John Packard
January 4, 2021
---
As we enter the New Year (goodbye 2020, welcome 2021), you will notice changes to Steel Market Update. One of the very first things you will notice is that our newsletters will have more relevant content in them. This is due to the addition of Michael Cowden who joins us after spending 13 years with AMM/Fastmarkets and David Schollaert who is an analyst improving our Premium-level content. I want to welcome Michael Cowden to the SMU team (David Schollaert has been with us for a few months) and I am looking forward to each of their contributions to our newsletters during 2021.
Michael Cowden can be reached at Michael@SteelMarketUpdate.com and David Schollaert can be reached at David@SteelMarketUpdate.com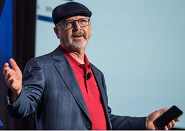 We are going to make it easier to interact with the authors of individual articles as the writer will be referenced at the bottom of the article along with their email address should you want to reach out to them.
I forgot to mention an important member of our team last week while wishing everyone a Happy New Year. Paige Mayhair is the head of our sales for the Executive and Premium newsletters. With the expansion of our content and depth of analysis, now is an excellent time to either become a new subscriber (we call subscribers members), add new people to your existing plan or upgrade to our Premium level, which gives you access to our Executive newsletter, plus our Premium newsletter, full access to our website, access to our proprietary survey information, which is produced every other week, as well as access to our proprietary Service Center Inventories/Shipment analysis. Our Premium members also get exclusive access to some of the analysis produced by the CRU economists and steel analysts. For more information, please contact Paige@SteelMarketUpdate.com or call her at 724-720-1012.
2021 is going to be a year of growth as we expand our educational opportunities (workshops) as well as our conferences, being produced by SMU with an assist from the events team at CRU. We have developed an exceptional virtual platform on which we can host both kinds of events. The SMU/CRU platform provides a quality interactive experience for attendees. It also allows flexibility to be built into individuals' schedules as modules can be reviewed either "live" or on-demand. Here are some of the things we are planning for you during calendar year 2021:
SMU Community Chat Webinar: Wednesday, Jan. 13, 2021, at 11 AM ET – Featured Speakers: John Packard & Michael Cowden to discuss how SMU is seeing the market and to introduce Michael Cowden to the SMU community. Cost: FREE Register: Click Here.
SMU Steel Hedging 101: Introduction to Managing Price Risk (virtual event): Tuesday, Jan. 25, and Wednesday, Jan. 27 (half day each). Instructor: Spencer Johnson from StoneX. Cost: $1,250 per person, $100 per person discount for SMU/CRU subscribing companies, an additional $100 per person discount if your company sends more than one person. For more details, agenda and registration Click Here.
Tampa Steel Conference: Tuesday, Feb. 2, 2021 (virtual event) – See above article for full agenda and costs – Click Here for details, speaker bios and registration. If you would like to sponsor/exhibit at this event, which will attract 300-500 executives from steel, manufacturing, trading, logistics, warehousing as well as the Port Tampa Bay, please contact Jill Waldman at Jill@SteelMarketUpdate.com
Steel 101: Introduction to Steel Making & Market Fundamentals Workshop (virtual event): Tuesday, Feb. 9 and Wednesday, Feb. 10, 2021. Cost: $1,400 per person with discounts of $100 each for CRU/SMU subscribing companies and for those bringing more than one person. To learn more, agenda, instructor bios and how to register Click Here.
Steel Hedging 201: Advanced Strategies & Execution: Tuesday, Feb. 23, and Wednesday, Feb. 24 (half day each). Instructor: Spencer Johnson with StoneX, CRU and CME speakers and an OEM or service center actively trading futures (to be named later). Cost: $1,750 per person with $100 per person discounts for SMU/CRU subscribing companies and another $100 per person for those companies registering more than one person. For more details, agenda and registration Click Here.
We are also looking to produce a new Steel 201 workshop during the month of March 2021. The agenda for the new Steel 201 workshop is being finalized and we will have more on this workshop in the coming days.
SMU Steel Summit Conference: Monday, Aug. 23 through Wednesday, Aug. 25 (LIVE), Georgia International Convention Center, Atlanta, Georgia. Hotel Block (not available currently but we recommend you reach out directly to the Renaissance, Marriott Gateway, SpringHill Suites and other Marriott properties as they have excellent rates right now). The "Pre-Summit" Conference will begin at 9 AM ET on Monday and the conference will open at 1 PM on Monday, Aug. 23. The opening speaker will be Michael Smerconish of CNN. Other key committed keynote speakers are: Lourenco Goncalves, Chairman, President & CEO of Cleveland Cliffs; Mark Millett, President & CEO of Steel Dynamics; and Dr. Alan Beaulieu, Managing Partner of ITR Economics. Cost: $1,395 per person with $100 per person discount for CRU/SMU subscribing companies and an additional $100 per person discount for companies sending more than one person. We should have the registration page active within the next week. If you have questions, please contact events@SteelMarketUpdate.com If you would like to sponsor or exhibit at the SMU Steel Summit Conference, please contact Jill Waldman at Jill@SteelMarketUpdate.com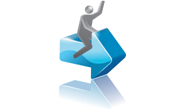 A couple of comments on steel prices based on feedback we have been collecting this week:
"Rifle shots" is how one mill described their position on spot pricing. The concept is to shoot out a ridiculous number (we heard an offer out of one mill at $58.50/cwt base – $1,170 per ton – on hot rolled today) to see if they can get a bite (an order). If a customer(s) start biting, the next offer goes even higher. The high end of actual transactions appears to be topping at $51.50/cwt ($1,030 per ton) so far this week (but it is only Tuesday).
Comment from a couple of steel buyers this week:
"Spot prices will keep increasing. With scrap expected to also increase significantly ($60-80/ton in January) this will be passed on."
[When will prices peak?] "Doesn't really matter at this point, the mills are off in their own world."
"$10,000/ton because why not?" [we assume spoken tongue in cheek].
One of the steel mills provided some insights into the market from their perspective:
"We are all over the board with $57s as "favors" for the ones we owe something to [coated products], all the way to $60 for true spot. But holding back a bit to see the scrap settlement before going out to sell hard. There is a lot of uncertainty, so I want to feel good about our numbers before offering everywhere.  
"I am very confident that pricing backs off by mid-year, and you could not pay me to buy June/July imports at any price. But selling March – IMO – still requires a lot of careful planning and analysis in order to not overextend (late deliveries, etc) and to price in line with replacement costs, raw materials, and so on. In Q2 I see ample production/supply to get things to trend more normal. Until then I fear getting upside down and will be careful."
The highest hot rolled number ever recorded by Steel Market Update was $1,070 per ton ($53.50/cwt) in early July 2008. We are well within range of that number and if supply does not increase (or demand does not subside) soon we could very well reach new all-time highs on our index.
Supply continues to be the issue. Steel buyers are a bit surprised there is no end to the NLMK strike at the Farrell, Pa., facility (Portage plant is not affected). Salaried workers continue to run the equipment at Farrell. With the Brazilian quotas being announced by the U.S. government, we have learned from NLMK that their allocation for the first quarter has been released. They should have plenty of substrate. Getting it through the equipment with the union on strike continues to be an issue that many buyers did not expect moving into the New Year. NLMK has told me there is no movement on the status of negotiations with the Farrell union. We will have more on the NLMK union negotiations in Thursday's newsletter.
We are hearing production issues exist at many mills and lead times continue to be extended. Our data providers are telling SMU either the month of March has not yet opened (for hot rolled) or they are being told spot tons are limited to unavailable.
The only outlier I had this week was from an SDI Butler customer who told me their orders were beginning to arrive on time as opposed to being late.
Ferrous scrap appears poised to settle up to up $100 per gross ton depending on the product and starting point. This will help propel prices higher over the next couple of weeks.
Mill lead times are one of the keys to watch. As one buyer told me late tonight, "One thing I think you [SMU] miss is, where do companies get steel when mills' lead times are 8+ weeks for anything? [Company name removed] offered spot quote for two coils [of hot rolled] at $62/cwt. This is reality for buyers; it's bigger than the mills in times like this. We have to buy steel; the market is where we have to buy from anyone."
Our SMU Price Momentum Indicator is locked and pointing toward higher prices over the next 30 days. Watch out for new record highs….
We are conducting one of our flat rolled and plate steel market trends surveys this week and will have more details in Thursday's edition of our Executive newsletter, and a more in-depth analysis that will be available to our Premium members late this week.
As always, your business is truly appreciated by all of us here at Steel Market Update.
John Packard, President & CEO

Latest in Final Thoughts