Steel Mills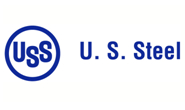 USS Closes $774 Million Deal for Balance of BRS
Written by Michael Cowden
January 15, 2021
---
U.S. Steel has closed its $774 million deal for the remaining stake in electric-arc furnace steelmaker (EAF) Big River Steel.
"Taking a page from the Big River Steel playbook, we are closing on this world competitive green steel asset purchase under budget and ahead of schedule," said U.S. Steel President and Chief Executive Officer David Burritt.
The transaction met all typical closing conditions, including anti-trust approval from the U.S. Justice Department, U.S. Steel said. The company expects the deal to lead to profitable growth "quickly in 2021."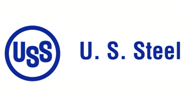 U.S. Steel, which in 2019 scooped up a 49.9% stake in Big River, had announced plans to acquire the remaining 50.1% of the company, and the pact had been expected to close in the first quarter of this year.
"This is not an either/or initiative where you compromise the competitive advantage of one versus the other. Instead, we are dedicated to encouraging and sharing the best attributes of both, to the benefit of our customers," Burritt said.
U.S. Steel is primarily an integrated steelmaker, meaning it produces hot metal from iron ore and coking coal via the blast furnace route. Big River is an EAF steelmaker and relies primarily on scrap – as well as scrap alternatives such as pig iron and hot-briquetted iron – to make steel.
Big River last year added a second EAF and caster and is in the process of ramping up that equipment in order to double its capacity to 3.3 million tons per year, which has increased its raw material requirements. The deal will not immediately alter how Big River Steel sources raw materials, executives of both companies said in a letter to suppliers Jan. 15. But they left open the possibility of changes further down the road.
"As of today, nothing will significantly change regarding the purchase of commodities or issuance of purchase orders for U.S. Steel or Big River Steel. Once both companies are fully integrated, we will notify you of any changes," U.S. Steel Chief Procurement Officer John M. Foody Jr. and Big River Steel Chief Sourcing Officer Cristina Ryan said in the letter.
By Michael Cowden, michael@steelmarketupdate.com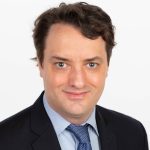 Latest in Steel Mills