Steel Products Prices North America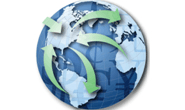 Imports Gain Traction as U.S.-Foreign Spreads Balloon
Written by Michael Cowden
February 9, 2021
---
Interest in imported flat-rolled steel is growing among some U.S. buyers thanks to a widening spread between domestic mill prices and foreign offers.
Some market participants said they had already purchased material at what they thought was an attractive price–and because long domestic mill lead times reduce the risk of buying imports.
But others said they were concerned about buying material that might not arrive until the third quarter–especially given the potential for U.S. prices to correct sharply downward from current all-time highs in the interim.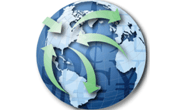 In short, interest in imports and import offer activity have increased. And import pricing is competitive with domestic levels even once Section 232 tariffs are taken into account. But it's not yet clear whether or to what extent import volumes might rise in tandem.
The Prices and the Offers
Steel Market Update's average U.S. hot-rolled coil spot price rose to $1,180 per ton ($59.00/cwt) this week. And some domestic mills were offering HRC for $1,200 per ton.
On the cold-rolled side, U.S. mills were offering base prices of as much as $1,400 per ton, sources said.
Hot-rolled coil is available to the port of Houston for $900-1,000 per ton from traditional foreign suppliers to the U.S. market: South Korea, Turkey, Mexico and the European Union for June/July arrival, market participants said.
A spread of $200-300 per ton would normally be enough to attract U.S. buyers–especially those on the coasts where imports can be a convenient option.
Another illustration of just how lofty domestic hot-rolled coil prices have become: In some cases, they carry a nearly $100-per-ton premium over certain foreign cold-rolled coil options.
That's in part because it is not just the usual suspects in the mix on the import side. Some players that have been largely absent from the U.S. market in recent months are back, sources said.
Among notable recent offers for hot-rolled coil were the following:
• Egyptian HRC: $940 per ton, delivered duty paid (DDP) to Houston, May arrival
• Turkish HRC, $980 per ton, DDP Houston, May arrival
• Vietnamese HRC: $990 per ton, DDP Houston, June arrival
Notable cold-rolled coil offers to Houston included the following:
• Russian CRC, $1,110, DDP, June arrival
• Vietnamese CRC, $1,140 per ton, June/July arrival
Why It Matters
Egypt has not sold hot-rolled coil in the U.S. since at least January 2020. Vietnam has not sold hot-rolled coil in the U.S. since February 2020–and the volume then was a miniscule six metric tonnes. Turkey is poised to ship at least 738.2 metric tonnes to U.S. ports in February after sending no HRC to U.S. ports since at least January 2020, according to Commerce Department data.
Russia has not sold cold-rolled coil into the U.S. since October 2020. And the volumes then were not significant, 639.7 metric tonnes. Vietnam, meanwhile, shipped no cold-rolled to the U.S. in December and only 122 metric tonnes of cold-rolled to U.S. ports in January, per Commerce figures.
The re-emergence of such players comes after the COVID-19 pandemic hammered domestic demand and sent U.S. flat-rolled steel prices lower than prices abroad. U.S. hot-rolled coil prices hit a 2020 low of $440 per ton in August. But U.S. prices are among the loftiest in the world now with domestic mills' offers of $1,200 per ton representing a 175% gain compared to last summer's lows.
Market Reaction
"Buying import today that will not arrive until June is a risky bet," Partners in Steel Managing Director John Foster said.
Domestic prices could begin to "soften" in the third quarter, meaning imports that appear to be competitively priced now might not be so by the time they arrive at port, Foster said.
A Gulf Coast distributor source, who asked not to be named, agreed. "We have purchased a little bit of imports. But with the delivery being in early Q3, I think people will be hesitant to buy much at $45/cwt or more," he said.
A respondent to a recent Steel Market Update survey also urged caution. "Recently, offers have stepped down just below $1,000 (per ton) for HRC. But we still do not see buyers jumping on this to load up, as analysts keep telling them the market is going to crash."
But such opinions were not unanimous. "Foreign offers are coming in at a much higher rate than the last three months," another survey respondent said. "Looks like the domestic mills have given the foreigners the spread they need to move more steel our way."
By Michael Cowden, Michael@SteelMarketUpdate.com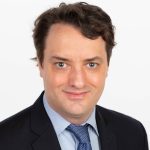 Latest in Steel Products Prices North America