Steel Mills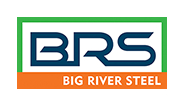 BRS Still Holds Option to Buy Land for New Mill in Texas
Written by Michael Cowden
February 12, 2021
---
Big River Steel continues to hold an option to purchase land at the Port of Brownsville, Texas, where the steelmaker has said it was considering building a second electric-arc furnace (EAF) steel mill.
"They still have the option. It's moving at a slow pace. But we're still in frequent discussions," Port of Brownsville Senior Director Steve Tyndal said.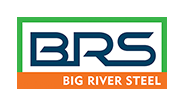 "They are considering us and other locations. That's been their position since the beginning. But they're paying for the option here. And they continue to pay for the option," he added.
A spokeswoman for U.S. Steel, Biver River Steel's parent company, declined to comment on the issue.
Big River Steel CEO David Stickler has talked about building a second EAF flat-rolled mill–perhaps in Brownsville–with approximately the same capacity as its mill in Osceola, Ark. The Osceola mill has two EAFs with combined annual capacity of 2.9 million tons per year, according to the Association for Iron and Steel Technology's 2021 directory of iron and steel plants.
The four-year option agreement with the Port of Brownsville is paid annually, and the next annual payment–for the final year of the option–is due in the spring, Tyndal said.
"The option basically means the property is off the market until they make a decision," he said. "So if they choose to renew the option for the final option period, then the situation remains the same. If they choose not to, then the property would become available for others."
Tyndal's comments are notable because U.S. Steel President and CEO David Burritt said during the company's last earnings call that it would focus on its existing footprint rather than on building new EAF capacity.
U.S. Steel added an EAF to its seamless tube mill in Fairfield, Ala., in October. Its footprint also includes Big River Steel's EAFs, which U.S. Steel acquired in full earlier this year. The integrated steelmaker previously held a minority stake in the company.
"I don't know who is writing the check" if the option is renewed, Tyndal said.
The Brownsville Navigation District Board of Commissioners–the governing body of the Port of Brownsville–announced in 2018 that Big River steel had signed an option covering up to 800 acres for a potential $1.6 billion steel mill, storage and distribution facility.
The port in the meantime continues to see interest from other steel-related businesses, Tyndall said. Citing a non-disclosure agreement (NDA), he declined to provide specifics of one potential steel project–except to note that the "steel operation" in question was not a mill.
By Michael Cowden, Michael@SteelMarketUpdate.com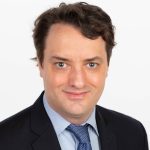 Latest in Steel Mills