Steel Products Prices North America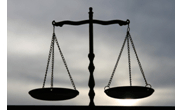 Commerce Preliminarily Drops Anti-dumping Duties on Hyundai HRC
Written by Michael Cowden
February 15, 2021
---
The U.S. Commerce Department has made a preliminary decision to eliminate anti-dumping margins on hot-rolled coil from South Korean steelmaker Hyundai Steel Co.
Commerce calculated anti-dumping margins of 0.00% for hot band made by Hyundai, according to the results of an administrative review signed by Christian Marsh, the acting assistant secretary of the Commerce Department's Enforcement and Compliance Division.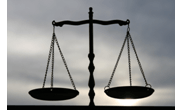 The margin was calculated at zero because Hyundai "did not make sales of subject merchandise at less than normal value" during a period of review stretching from Oct. 1, 2018, to Sept. 30, 2019, Commerce said in the Feb. 11 filing.
The administrative review was initiated on Dec. 11, 2019. A final decision is due in approximately 120 days, Commerce said.
South Korea is a major supplier of hot-rolled coil to the U.S. market. And South Korean steelmakers, including Hyundai, were initially slapped with duties following a trade petition filed in 2015 against hot-rolled coil imports from seven nations. Hyundai was initially hit with an anti-dumping margin of 9.49%.
Other South Korean hot-rolled coil suppliers, some of which fall into a catch-all category referred to by Commerce as "all others," are subject to anti-dumping margins of 6.05%, the administrative review noted.
South Korean exporters can be competitive on price if they choose to be because the East Asian nation agreed to a Section 232 quota and so is not subject to the 25% tariff on imported steel faced by most other countries.
The review comes during a period when U.S. hot-rolled coil prices are at their highest point ever, something that–combined with extended lead times and limited spot availability at domestic mills–has increased interest in imports.
South Korea shipped 36,644 metric tonnes (40,393 short tons) of hot-rolled coil to the United States in January, the last full month for which import data is available. That's up 21.7% from 30,104 tonnes in December and more than triple the 11,376 tonnes that arrived in January 2020, per Commerce Department figures.
By Michael Cowden, Michael@SteelMarketUpdate.com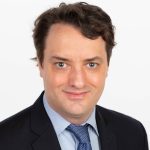 Latest in Steel Products Prices North America