Steel Products Prices North America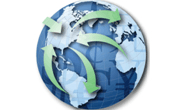 Coated Imports Surge—Strong Demand or Tipping Point?
Written by Michael Cowden
April 1, 2021
---
Imports of flat-rolled steel jumped to their highest levels in nearly two years in March on increased shipments of coated products. The upswing included not only hot-dipped galvanized steel but also "other" metallic coated products, a category that includes material such as Galvalume.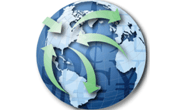 All told, the U.S. was licensed to import 800,789 metric tonnes of flat-rolled steel in March, up 9.4% from 731,960.1 tonnes in February and up 47% from 544,825.6 tonnes in January, according to Commerce Department data last updated on March 30.
Figures for the month were not yet complete when this article was filed. But flat-rolled import volumes were already at their highest point since 826,569.7 tonnes in April 2019–nearly two years ago.
The gains in March came despite significant drops in arrivals of foreign hot-rolled and cold-rolled steel. The reason: Those declines were offset by increases in coated arrivals, much of it from East and Southeast Asia.
Import gains on the coated side coincide with a historic spike in U.S. prices. SMU's averaged galvanized base price stands at $1,520 per ton ($76/cwt), up 7.8% from $1,410 a month ago and up 40% from $1,085 per ton at the beginning of the year. Prices are also more than double a 2020 low, recorded in late July, of $630 per ton. 
Hot-Dipped Galvanized
Hot-dipped galvanized imports were 217,509.5 tonnes as of March 30, up more than 40% from 154,887.2 tonnes in February and marking the highest point for galvanized imports since 224,123.6 tonnes arrived from abroad in January 2020, before the outbreak of the Covid-19 pandemic in the U.S.
The gains were driven largely by Taiwan, which was licensed to ship 39,104.1 tonnes of galvanized to U.S. ports through March 30. That's more than four times the 8,570.6 tonnes that arrived from Taiwan in February and marks the highest single monthly total for Taiwanese galvanized imports in at least two years, according to Commerce figures.
South Korea, meanwhile, was licensed to send 21,995.6 tonnes of galvanized to domestic ports in March, a sixfold increase from 3,656.5 tonnes in February and the highest single-month total for South Korean galvanized since 23,100.3 tonnes arrived in August 2019. 
"Other" Metallic Coated Products
The trend is even more pronounced when it comes to "other" metallic coated products. Total imports last month were at least 99,292.3 metric tonnes, according to license data through March 30.
That's nearly triple the 34,846.5 tonnes that arrived in February and marks the highest single month total, and by a wide margin, for "other" metallic coated products in at least two years. The next highest total in that timeframe was 76,499.9 tonnes in May 2019.
The gains in "other" metallic coated products were driven primarily by tons from South Korea, Taiwan and Vietnam.
South Korea was licensed to ship 28,034.4 tonnes to the U.S. through March 30, more than double the 13,242.9 tonnes that arrived in February and marking the highest single-month total for South Korean product since 29,819.6 tonnes in January 2020.
Taiwan was licensed to send 27,638 tonnes to U.S. ports through March 30, more than five times the 5,239.5 tonnes that arrived in February and marking the biggest single-month total for Taiwanese product in at least two years. The prior high was 14,407.1 tonnes in March 2019.
And Vietnam was licensed to send 21,945.9 tonnes to the U.S. through March 30 after shipping nothing to domestic ports in February. For Vietnam, too, that total is the highest in at least two years. 
What the Market is Saying
Domestic mill lead times average approximately 11 weeks for galvanized and Galvalume, according to SMU's most recent survey of the market. That means steel ordered now won't arrive until mid to late June.
And lead times at some U.S. mills are out further than that. AM/NS Calvert galvanized lead times for contract material, for example, are out to July 4-10, according to letters to customers.
In other words, buyers of coated product must decide now whether they think a price upswing that started last summer will persist for an entire year.
Galvanized product from Southeast Asia, meanwhile, continues to be available for June and July at prices significantly below domestic offers even once Section 232 tariffs of 25% are taken into account, market participants said.
So imports will probably continue to trend upward in the second and third quarters, one West Coast service center source said. He questioned why there might be any doubt about that trend.
"Any buy you've made since November-December, you look like a hero," he said. "No buy has been a bad buy. You just wish you'd doubled what you bought."
The bigger concern might be less around the price of steel but instead about freight costs, which have skyrocketed over the last month for both bulk and container vessels. That uncertainty has resulted in some foreign mills making only limited offers and, in some cases, asking buyers to shoulder freight arrangements, sources said.
A Midwest source said he wasn't sure that increased imports would slow the trend of rising North American prices.
"If they opened August, they would book out instantly," he said of one domestic mill. "So Q2 is solid. I don't see it falling apart."
And the market has kept rising despite persistent concerns from naysayers dating back to the fourth quarter, he said.
The Midwest source said he was perhaps more concerned about sentiment than about fundamentals. "Just when we think it will never end, that's when it will stop," he said. 
By Michael Cowden, Michael@SteelMarketUpdate.com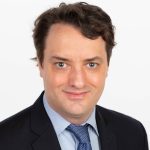 Latest in Steel Products Prices North America