Steel Products Prices North America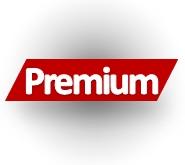 February Import Market Share for Sheet and Plate Products
Written by David Schollaert
April 15, 2021
---
This report examines the import share of sheet and plate products. Imports' share of total sheet product shipments was 14.0% in February, up from 9.7% in January. The increase corresponds to a simultaneous decrease in domestic shipments and a rise in imports. Domestics shipments in February totaled 3.84 million tons, the lowest mark since this past August when domestic shipments totaled 3.82 million tons, while imports of sheet products totaled about 626,069 tons, the second highest total over the past 12 months. This dynamic points to the continued tension seen across the U.S. steel market of rising demand, limited supply, and extended lead times that are driving steel prices to new historic highs.
The import share of hot rolled coil (HRC) reached 11.3% in February, up from 6.7% in January and the highest mark since October 2018. The trend should continue in the coming months as buyers seek much-needed inventory and relief from rising domestic prices. Preliminary license data available through the U.S. Department of Commerce shows March HRC imports are already exceeding Februarys' totals.
The table below shows total supply to the market in three months and 12 months through February 2021 for the four product groups and 17 subcategories. Supply to the market is the total of domestic mill shipments plus imports. It shows imports on the same three- and 12-month basis and then calculates import market share for the two time periods for 17 products. Finally, it subtracts the 12-month share from the three-month share and color codes the result green or red according to gains or losses. If the result of the subtraction is positive, it means that import share is increasing, and the code is red. The big picture is that import market share has decreased in three months compared to 12 months across all product groups except plate and HRC. Additionally, only five out of the 17 subcategories saw an increasing import market share through February. Most notable of those five subcategories are plate in coil (7.2%) and HRC (0.9%) in three months compared to 12 months through February 2021.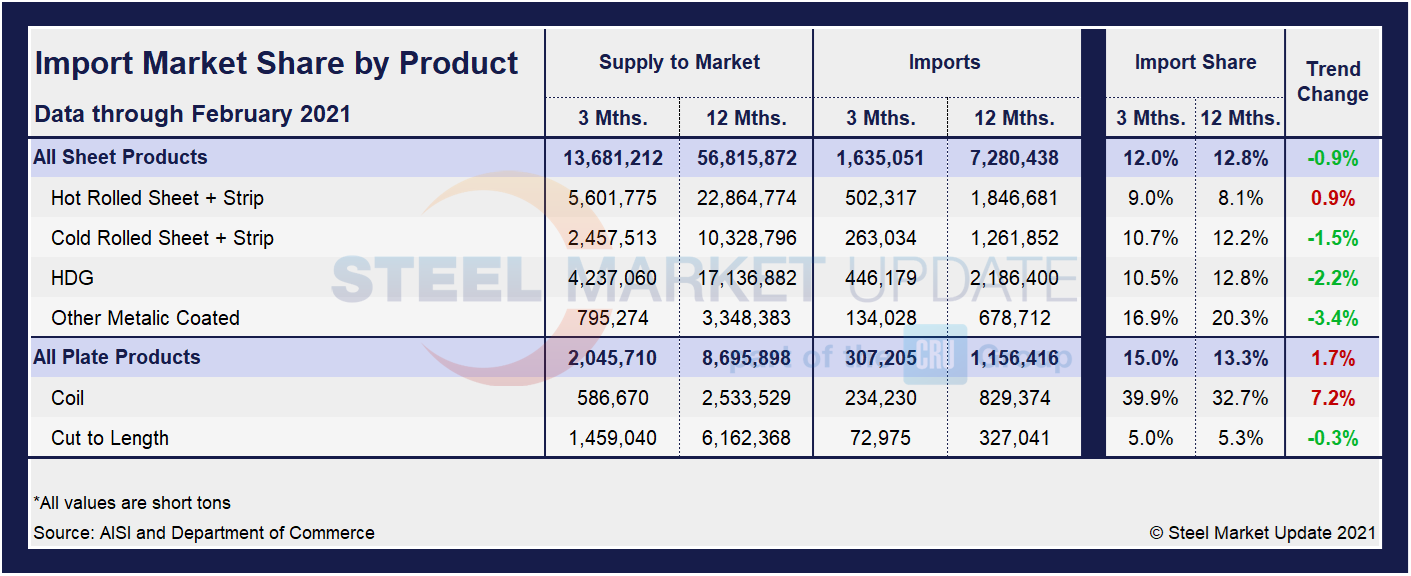 The historical import market share of plate and total sheet products is shown in Figure 1, while the import market share of the four major sheet products is displayed in Figure 2. Lastly, the import market share of individual plate products is shown in Figure 3. The import share of plate has been decreasing erratically over the past six years, while sheet product import share has also edged down over the same timeframe. In February, all steel sheet products saw a noticeable increase in import market share, the only exception being other metallic coated (mainly Galvalume), which dipped from 19.4% in January to 15.4% in February. Imports' share of plate products rose to 17.0% in February, up from 13.5% the month prior. Plates in coil rose to 42.5% in February, the highest mark since September 2018 when import share was 44.8%.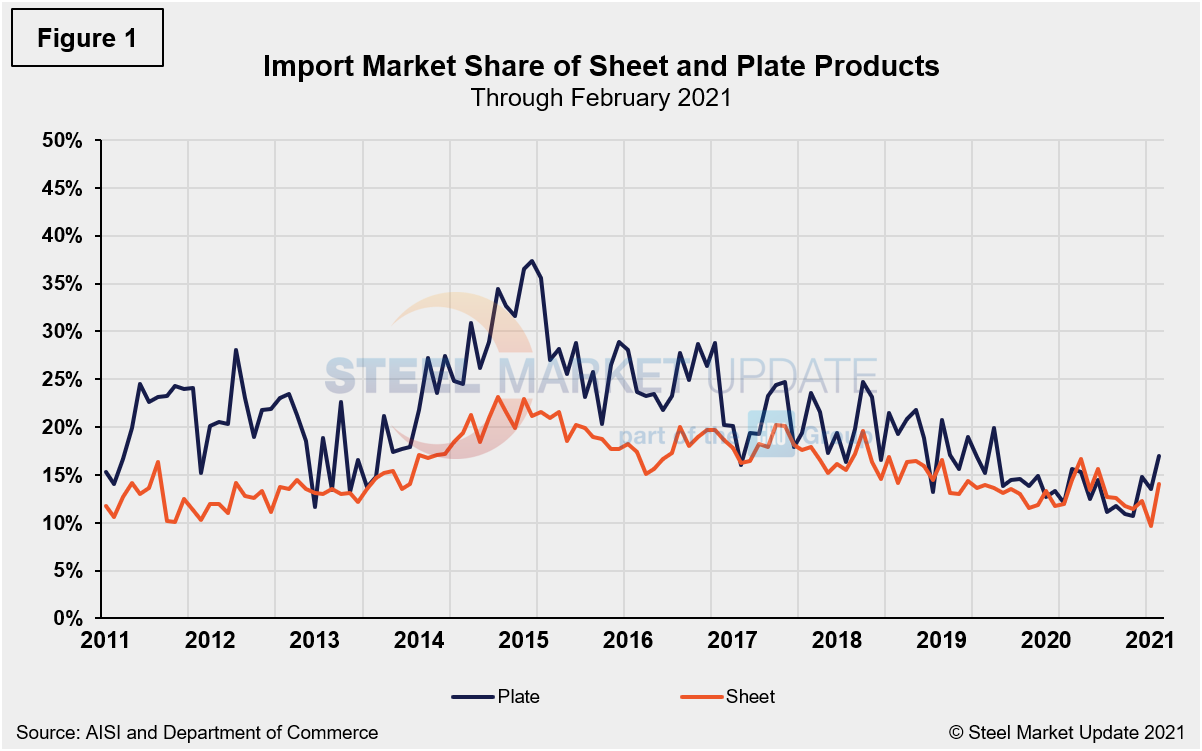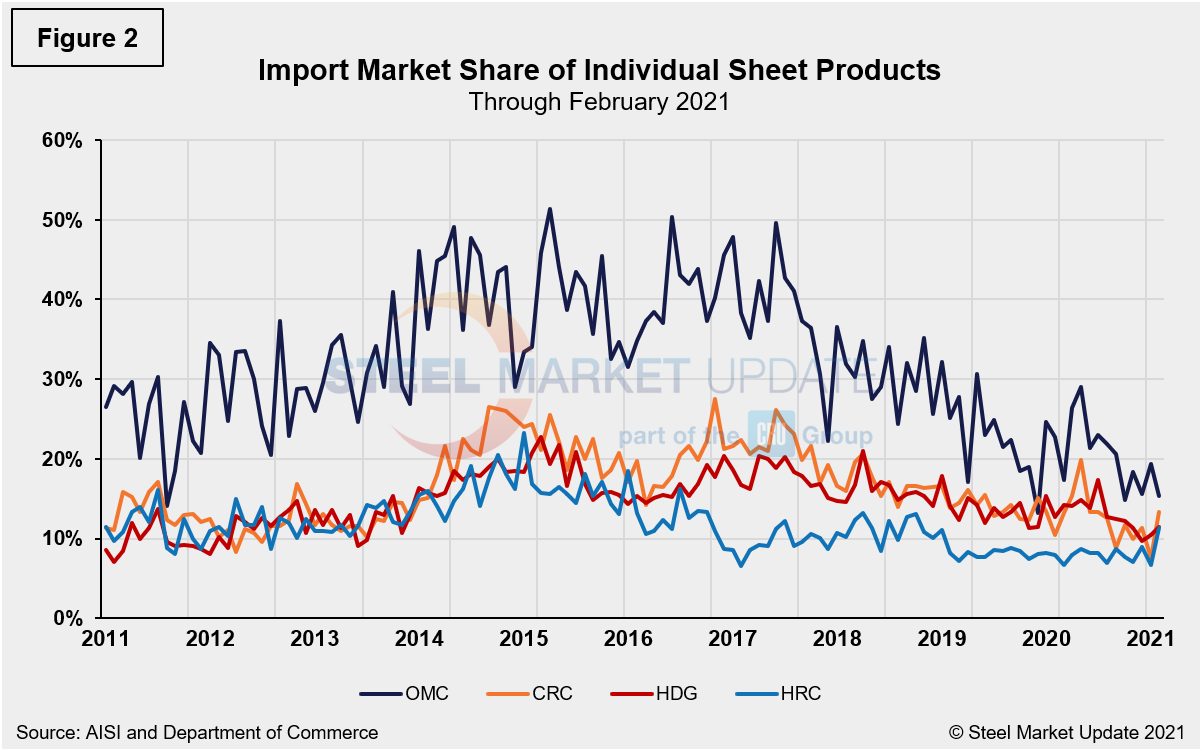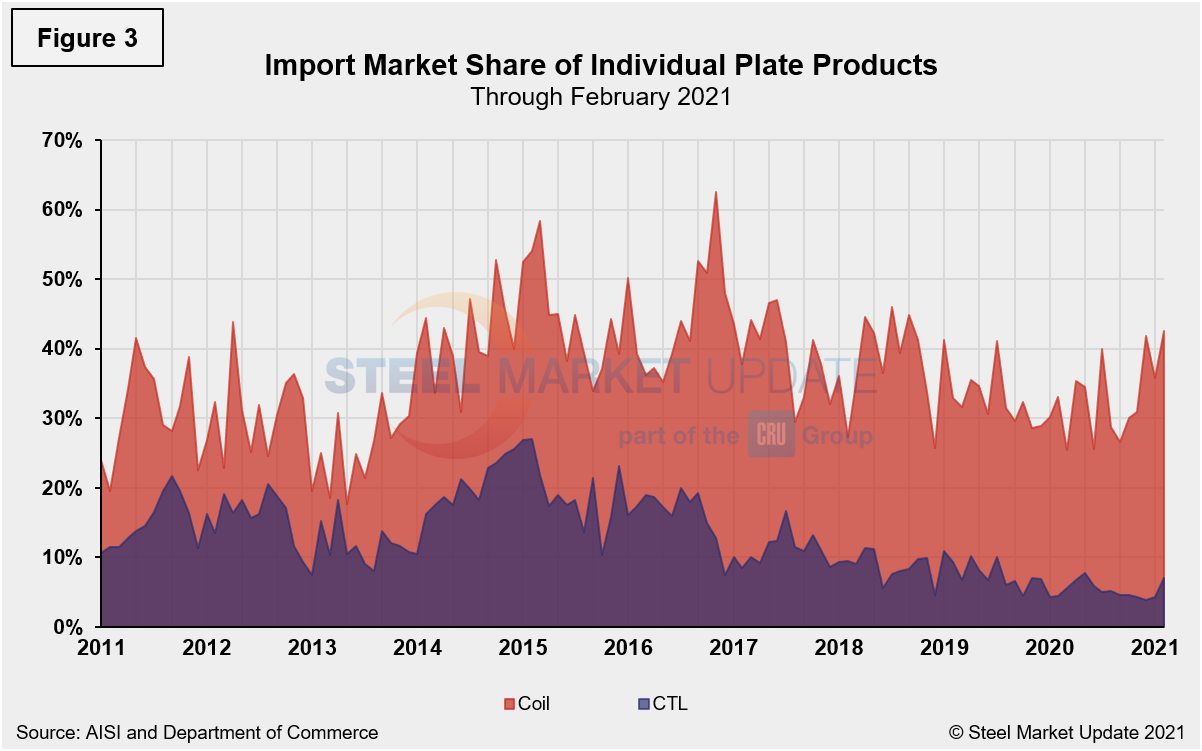 SMU Comment: As anticipated, February's import market highlights a major topic of discussion in recent months, as U.S. domestic prices continue their run-up. A steady rise in imports should be seen during much of the first half of the year as buyers seek additional sources of steel supply. As a direct result of historically high domestic prices, we will see a rising trend of lower-priced foreign steel continuing to arrive on U.S. soil. 
By David Schollaert, David@SteelMarketUpdate.com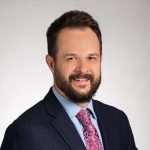 Latest in Steel Products Prices North America