Trade Cases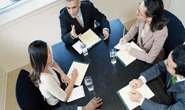 U.S.-EU Trade Talks Could (Eventually) End Section 232 on Europe
Written by Michael Cowden
May 17, 2021
---
The United States and the European Union have begun negotiations that could lead to the removal of Section 232 tariffs on steel and aluminum imported from the continent, according to market participants and a joint statement from the two sides.
The official trigger of the talks: U.S. Trade Representative Katherine Tai, Commerce Secretary Gina Raimondo and European Commission Executive Vice President Valdis Dombrovskis on Monday, May 17, announced they had started bilateral discussions to address excess global steel and aluminum production capacity.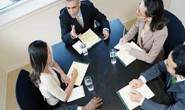 The Joint Statement
The three leaders "agreed to chart a path that ends the WTO (World Trade Organization) disputes following the U.S. application of tariffs on imports from the EU under Section 232," according to a joint statement.
To ensure the most constructive environment for these joint efforts, they agreed to avoid changes on these issues that negatively affect bilateral trade, the statement said.
They "committed to engaging in these discussions expeditiously to find solutions before the end of the year that will demonstrate how the U.S. and EU can address excess capacity, ensure the long-term viability of our steel and aluminum industries, and strengthen our democratic alliance," it concluded. 
What Does that Mean?
Expect to see the status quo in place for the short-term and no escalation of tariffs while discussions are under way. In other words, Section 232 tariffs will remain in place as will existing EU retaliatory measures — but they will not be increased, sources said.
In short, the EU is no longer expected to double its retaliatory tariffs on June 1. And the U.S. will not be forced to react to any retaliation from the EU — resulting in a trade truce, they said.
The European Union had been scheduled to impose retaliatory tariffs on June 1 in response to Section 232 tariffs and a dispute between U.S. aircraft manufacturer Boeing and its European rival, Airbus.
USTR Tai – the top U.S. trade negotiator – said in Senate testimony last week that the Biden administration wants to modernize trade laws, including Section 232. "We need 2021 tools for addressing the 2021 challenges we have," she said at the time.
Recall that the U.S. imposed Section 232 tariffs — 25% in the case of foreign steel and 10% in the case of foreign aluminum — in March 2018. The tariffs were initially rolled out against both adversaries and allies like the EU. They have since been removed from Canada and Mexico. The EU challenged the tariffs at the WTO, retaliated, and has threated to double its retaliatory tariffs against U.S. exports of a range of products — whiskey and motorcycles, for example. 
Steel's Reaction
The two primary domestic steel industry lobbying groups – the Steel Manufacturers Association (SMA) and the American Iron and Steel Institute (AIS) – offered qualified praise for the development as did the United Steelworkers (USW) union.
"We are pleased to see the administration and the EU taking a solution-focused approach to deal with this serious problem and prevent the escalation of tariffs between our allies," SMA president Philp K. Bell said in a statement.
Discussions should address not only overcapacity but also state-owned enterprises, subsidies and other market-distorting practices, he said.
"This is a good preliminary step. Finding a satisfactory path forward will require enormous effort, patience and openness. I am optimistic that we can make progress," Bell said.
Tai, Raimondo and Dombrovskis in their statement noted that "countries like China that support trade-distorting policies" must be held accountable. The AISI stressed that the focus must not be only on China.
China is already covered by a host of traditional antidumping and countervailing (AD/CVD) duty measures and as a result exports little finished steel directly into the United States.
"The bilateral discussions must take into account that, while China is the single largest source of global steel oversupply, subsidies and other market distorting policies in many countries are contributing to the overcapacity crisis — and that injurious surges in imports have come from every region of the world," AISI President and CEO Kevin Dempsey said in a statement.
"Achieving an agreement that produces real results for our industry will take time and will not be easy. However, I am hopeful that the U.S. government can work with the EU toward substantive solutions," he said.
SMA primarily represents electric-arc furnace (EAF) steelmakers whereas the AISI primarily represents integrated producers.
The USW sounded a similar note but appeared to be more openly skeptical of the EU's intentions.
"The EU is an important ally, but in the past it has been part of the problem, not part of the solution," USW International President Tom Conway said in a statement, noting that the U.S. has more than 40 duties in place against imports of steel and aluminum from the trade bloc.
"The USW supported addressing global overcapacity through the OECD (Organization for Economic Cooperation and Development) and in the Global Steel Forum, but the EU did little to advance those talks," Conway alleged.
Global steel overcapacity was on track to grow to 700 million metric tons (772 million short tons) in 2020, according to the OECD. That figure – driven largely by China, Vietnam and Russia – is nearly eight times total U.S. steel output last year. 
Market Reaction
It's unlikely that the talks themselves will have any significant short-term impact on prices, sources said.
But the fear — especially with steel prices at record highs — is that any disruptive changes could harm the entire steel supply chain — not only domestic mills but also consumers who have high-priced steel in inventory. A sharp drop in inventory values is an outcome no one, including policymakers, wants, they said.
Europe has not typically been a source of cheap tons for the U.S. market. But there are concerns that certain companies and countries — Italy, for example — could send large quantities of low-priced steel to U.S. shores if adequate protections are not in place, some said.
"It kicks the can down the road," one industry source said. And that's not a bad thing. "It will screw them (steel buyers) over if not unwound slowly," he said of Section 232 tariffs. 
Michael Cowden, By Michael@SteelMarketUpdate.com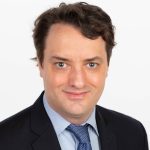 Latest in Trade Cases