Steel Products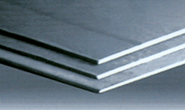 SSAB, Evraz Follows Nucor and Increase Steel Plate Prices $100-150/ton
Written by Michael Cowden
May 20, 2021
---
SSAB Americas and Evraz North America have followed Nucor in increasing plate prices by at least $100-150 per ton ($5-7.50/cwt).
Both steelmakers said their price hikes were effective immediately in letters to customers dated Thursday, May 20.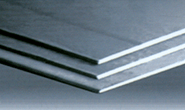 SSAB said the $100-per-ton increase applied to as-rolled mill plate and coil as well as to cut-to-length plate more than 72 inches wide.
The $150-per-ton price hike is aimed at heat-treated products, including normalized plate and quenched-and-tempered plate, the company said.
Evraz structured its price hike in a similar fashion. The $100-per-ton increase applied to all carbon and high-strength low-alloy plate as well as to hot-rolled coil. The $150-per-ton price is for normalized and quenched-and-tempered products, the company said.
SSAB's and Evraz's price hikes follow a leading move announced by Nucor on Wednesday, May 19.
Other steelmakers had been widely expected to follow Nucor, market participants said.
Steel Market Update's benchmark plate price stands at $1,390 per ton, up 19.8% from $1,160 per ton a month ago and up 58.9% from $875 per ton at the beginning of the year.
Evraz NA, based in Chicago, is a subsidiary of Russian steelmaker Evraz. It operates a plate mill in Portland, Ore., the only one of its kind in the western United States and Canada, according to the company's website.
SSAB Americas, a subidiary of Swedish steelmaker SSAB, operates electric-arc furnace (EAF) plate mills in Montpelier, Iowa, and Mobila, Ala.
By Michael Cowden, Michael@SteelMarketUpdate.com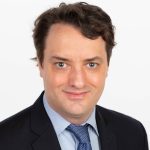 Latest in Steel Products