Economy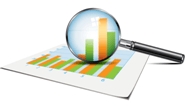 SMU's May At-a-Glance
Written by Brett Linton
June 1, 2021
---
Steel prices continued to climb higher in May, now the ninth consecutive month prices have increased. Hot rolled steel prices increased an average of $23 per ton each week, reaching $1,590 per ton as of last week when this article was filed. The SMU Price Momentum Indicator has remained unchanged since the August 2020 adjustment to higher, indicating prices are expected to rise further in the short term.
May scrap prices were up $20-30 per ton over April. Click here to view and compare prices within our interactive pricing tool.
Zinc prices continue to soar, reaching a three-year high of $1.3853 per pound as of May 28. Aluminum prices reached a record high of $1.1240 per pound on May 11, but have since declined to $1.1016 as of the end of the month. 
The SMU Buyers Sentiment Index remains highly optimistic, ending the month at +72. The three-month moving average was +70.67 as of last Thursday, the highest reading since March 2018.
Hot rolled lead times extended further through the end of May, reaching a new record of 10.81 weeks in mid-May, while the percentage of buyers reporting mills willing to negotiate on HR prices remained miniscule all month.
Key indicators of steel demand overall remained positive, as they have for recent months. The ISM Manufacturing Index indicated further expansion in the economy for the 12th consecutive month, and the AIA Billings Index, a measure of construction activity, recovered for the fourth month in a row. In the energy sector, the active drill rig count rose throughout the month. Total U.S. steel exports and apparent steel supply both have shown gains in recent months.
See the chart below for other key metrics in the month of May: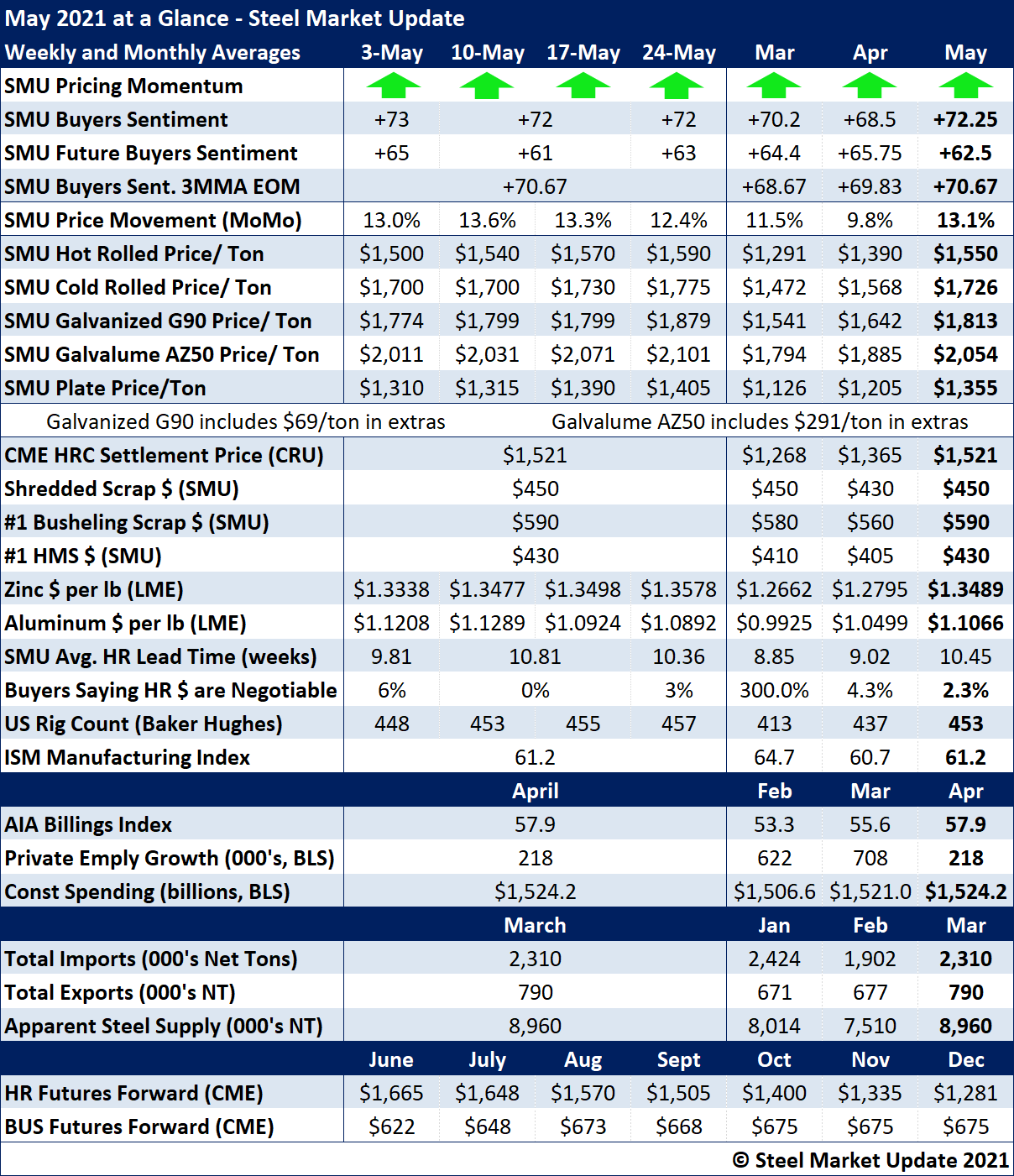 By Brett Linton, Brett@SteelMarketUpdate.com

Latest in Economy