Steel Products
SMU Steel Summit Speaker Focus: Leon Topalian
Written by Brett Linton
June 10, 2021
---
Nucor President and CEO Leon Topalian will join SMU President and CEO John Packard for a one-on-one fireside chat at the upcoming SMU Steel Summit Conference on  August 23-25 in Atlanta, Ga. 
Nucor is the largest steel mill in North America and produces long products, plate and sheet. Nucor has been actively expanding existing mills and is building a new state-of-the-art plate mill in Brandenburg, Ky. Mr. Topalian and Mr. Packard will discuss Nucor's vision for the steel industry and what the future holds for Nucor customers.
You can learn more about our program and speakers by clicking here.
2021 SMU Steel Summit Conference Will Be a "Hybrid" Event
There is nothing better than attending the SMU Steel Summit Conference in person. However, if you are unable to travel to this year's conference, we do have an option for you. We will be "live-streaming" the event through our virtual platform. You will be able to view who has registered for the event and interact with them. Should you miss a presentation, a recording will be available to you through the platform.
Those of you who are attending the event in person will also be able to access our virtual platform. This is where you will be able to view the list of attendees, our agenda, speaker profiles and get access to presentation slides. Live attendees will no longer miss a presentation because they will be recorded and available on the platform.
Register here to join your peers for the August 23-25 conference.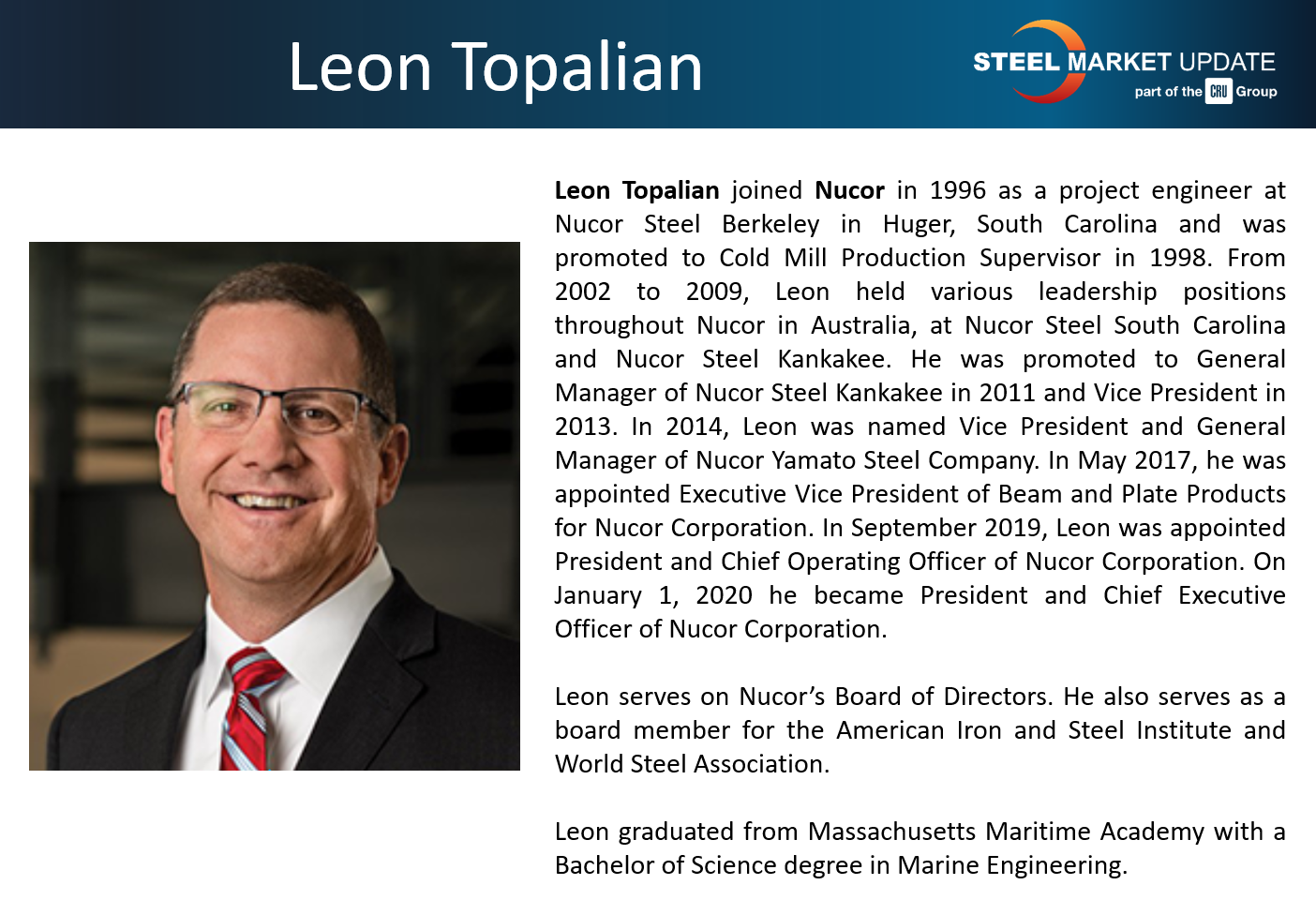 Latest in Steel Products