Steel Products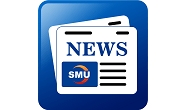 Nearly 550 Attendees Registered to Attend SMU Steel Summit 2021
Written by Brett Linton
June 11, 2021
---
We are approaching 550 registered attendees for this year's SMU Steel Summit Conference. Activity has been high and we are confident we will reach our 800+ registered attendee goal.
Just last week we received registrations from the following companies: Niagara LaSalle Steel, JN Linrose Manufacturing, Atlantic Logistics LLC, Steel Dynamics Inc*., Alliance Steel LLC*, Rock Trading Advisors, Nucor*, Worthington Industries*, Sure Steel, Precision Bevel LLC, Cooper Consolidated LLC, Webco Industries*, Carrier, West Walker Steel*, Bahler Management, Sukup Mfg, Advance Steel Company, Interlake Maritime Services*, Service Steel & Pipe Inc., and Mill Steel Company*.
Here is a listing of the companies registered for the SMU Steel Summit 2021 Conference as of last Friday. Note that those companies with an * after their name have more than one person attending. If your company is missing, or if you have questions about your registration, please contact Events@SteelMarketUpdate.com. You can view more conference details and register here on our website.

1 Steel Drive*
3VC Consulting LLC
Acero Prime *
ACM
Advance Steel Company
Ahmsa International Inc.
AK Steel Corp.*
AkzoNobel*
Alcos*
Algoma Steel Inc.*
All Metals*
Alliance Steel*
Alro Steel*
Altec Industries, Inc.
American Construction Metals
American Iron and Steel Institute
American Metals Supply Co. Inc.*
Anchor Bay Steel*
Andes Coil Processors*
Andes Coil*
Andritz Metals*
AOC Metal Works
Apex Tool Group
ArcelorMittal*
Arcosa*
Atkore*
B&W Trailer Hitches*
Bahler Management
Bank of America*
Bay Cities Metal Products*
Berg Pipe*
Blackhawk Steel*
BlueScope Steel Americas
BMO Harris Bank N.A.*
Bradford White Water Heaters*
BTD Manufacturing*
California Steel Industries
Capital Hardware Supply
Carrier
Carroll Technolgies
CEMCO*
Chapel Steel
Charter Steel Trading*
Cleveland Cliffs*
CME*
Conklin Metal Industries, Inc.*
Consolidated Scrap
Cooper Consolidated LLC
Crowe*
CSN LLC*
DC Metal Sales
Deutsche Bank*
Doosan Bobcat*
Emerson Electric Co*
Evapco*
Exltube*
Fabricators Supply
Fayette Pipe Company
Felux Inc.*
Felux*
Feralloy Corporation*
Fifth Third Bank*
Fitch
Flack Global*
Friedman Ind
Friedman Industries*

Georg*
Goldman Sachs*
Goodman Mfg*
Grand Steel Products*
Great Dane LLC
Greenpoint Metals, Inc.*
Hannibal Industries
Harris Steel Company*
Heidtman Steel*
Hirsh Industries, LLC
Hubbell
Illinois Tool Works (ITW)*
Imperial Manufacturing Group*
Independent
ITR Economics
ITW – Hobart Filler Metals
J. Benjamin Recruitment, LLC
Janus International Group, LLC
Jensen Bridge & Supply Co.*
JFE Shoji America, LLC*
Juniper Capital Management*
Klauer Manufacturing Company*
Klein Steel*
Kloeckner Metals*
Lafayette Steel and Aluminum
Lapham Hickey Steel
Law Office of Lewis E. Leibowitz
LB Steel
Leeco Steel LLC*
Lennox International*
Lozier Corporation
LSI Industries
MAAS Hansen Steel
Macsteel International USA Corp
Magic Coil Products*
Material Sciences Corporation*
McNeilus Steel Inc.*
Medtrade, Inc.*
Merit USA
Metal Edge Partners LLC*
Metal Master*
Metal Resources Holdings LLC*
Midwest Materials*
Midwest Pipe & Steel, Inc*
Mill Steel*
MISA
MiTek USA, Inc.*
Mobius Risk Group
Modern Metals Magazine
Morrison Products Inc.*
MRI Steel Framing*
Mueller, Inc.
Myers Container
National Material Company*
National Material of Mexico
NB Handy*
New Process Steel*
NLMK*
North American Steel Alliance*
North Star BlueScope Steel*
NS BlueScope Coated Products North America*
NSPS Metals
Nucor*
Nucor Raw Materials*
Ohio Steel Sheet & Plate
Olympic Steel, Inc.*

O'Neal Industries
O'Neal Steel
OWC*
PADNOS Recycling*
Paragon Steel*
Phillips Tube Group*
Phoenix Metals*
PGT Trucking
Plateplus, Inc*
Port Tampa Bay*
POSCO America*
Precision Bevel LLC
Precoat Metals
Pridgeon and Clay*
Priefert Manufacturing*
Priefert Steel*
Quaker Houghton
Railroad Friction Products Corporation
Ram Steel Framing
Ranger Steel*
Ratner Steel Supply Company*
Red Bud Industries*
Reibus*
RMS Manufacturing
Ryder Systems Inc**
Ryerson Holding Corporation
Samuel, Son & Co.*
Sector 3 Appraisals Inc*
Service Steel & Pipe, Inc.*
Sheffield Steel Products*
Siskin Steel and Supply*
Smerconish
Southwark Metal
SSAB*
State Steel Supply Company*
Steel & Pipe Supply*
Steel Dynamics*
Steel Manufacturers Association (SMA)
Steel Market Update*
Steel Research Associates, LLC
Steel Technologies*
Steel Warehouse*
SteelOrbis
Steelscape Inc.
SteelSummit Holdings, Inc.*
Sukup Mfg
Sure Steel, Inc.
Tarter Farm and Ranch Equipment*
Ternium Mexico*
Ternium USA*
Trend Publishing
Trinity Industries
U.S. Steel Corporation
UFP Industries*
Union Corrugating Holdings, Inc.
Viking Materials Inc.*
Webco Industries*
Westman Steel Industries
West Walker Steel*
Weyland GmbH
Wisconsin Steel & Tube*
Worthington Industries*
WSM Industries
Zekelman Industries
* denotes those companies sending more than one attendee

Latest in Steel Products