Trade Cases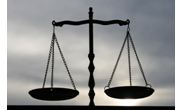 Trump Had Right to Double Turkey 232 Tariff to 25%: Appeals Court
Written by Michael Cowden
July 14, 2021
---
Former President Donald Trump acted within the law when he doubled Section 232 tariffs on Turkey from 25% to 50% in August 2018, a federal appeals court said.
The decision by the U.S. Court of Appeals for the Federal Circuit upends a prior decision by a lower court – namely, by the U.S. Court of International Trade.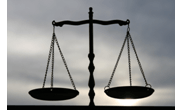 The 2-1 decision is a victory for the United States government – where Joe Biden is now president and Gina Raimondo commerce secretary – and domestic steelmakers. It is a loss for producers, exporters and U.S. consumers of Turkish steel. And it follows a pattern of U.S. courts generally declining to place limits on a president's powers to unilaterally deploy Section 232 national security tariffs and quotas.
In this case, the Court of International Trade had ruled that former President Donald Trump first needed a report – one which was never written – on why Turkish steel in particular posed a threat to U.S. national security. It also found that singling out Turkey was a violation of the Fifth Amendment of the Constitution, which says that a person cannot be tried twice for the same crime.
"We reverse. … The President did not depart from the (Commerce) Secretary's finding of a national security threat," Justice Richard G Taranto wrote in an opinion filed on behalf of the Appeals Court.
The Background
The Appeals Court reasoned that former President Trump was justifiably expanding on measures – namely tariffs of 25% – that had been announced in March of 2018. The Commerce Secretary at the time – Wilbur Ross, a steel industry veteran – found in a report delivered to Trump in January 2018 that imports posed a threat to national security because they were keeping U.S. mill capacity utilization rates below 80%, the level he said was necessary for a sustainable domestic steel supply base.
A new report was not necessary because Trump's decision to double Turkey's Section 232 tariff to 50% – a move initially made via a tweet in the early hours of Friday, Aug. 10, 2018 – fell within the bounds of the initial justification of the national security tariffs. In short, imports from Turkey were challenging U.S. mills' ability to maintain capacity utilization at 80% – and so an increase in tariffs was justifiable even in the absence of a new report, the Appeals Court said.
"The initial presidential action (in March 2018) itself announced a continuing course of action that could include adjustment as times passed," Judge Taranto wrote.
The 50% tariff on Turkey could have been called into doubt if the Appeals Court had said that a new report had been necessary. According to Section 232, the president has 90 days after receiving the report from Commerce to decide whether imports pose a risk to U.S. national security. If the president decides that imports do pose a risk, he or she has another 15 days to act.
Former Commerce Secretary Ross delivered his Section 232 report to former President Trump on Jan. 11, 2018 – meaning Trump had 105 days, or until late April, to take action based on the findings. And if Trump's action in August had been found to be outside of the scope of that January report – and beyond the timeline for taking action – the doubling of tariffs might have been found to violate Section 232 rules. But, unfortunately for the plaintiffs, that was not what the court decided.
The plaintiffs in the case were Turkish steelmaker Borusan Mannesmann and its U.S. pipe subsidiary, San Francisco-based rebar fabricator TransPacific Steel LLC, and Hamden, Conn.-based steel trader Jordan International Co.
Steel Groups Cheer
The Steel Manufacturers Association (SMA) – the main lobbying group for domestic electric arc furnace (EAF) steelmakers – applauded the decision. "The court reaffirms that the 232 statute gives the president authority to act to alleviate threats to national security stemming from imports," SMA President Phil Bell said. "While this determination is limited to the facts and circumstances surrounding additional duties imposed on imports of Turkish steel, it shows that the 232 tariffs remain an important part of the toolkit that is necessary to fight unfair trade."
The American Iron and Steel Institute (AISI), the other primary lobbying group for the U.S. steel industry, agreed. "What this ruling makes clear is that 232 is still a very viable tool that gives the president broad discretion to take action to adjust imports to address national security and to do that on an ongoing basis," AISI President and CEO Kevin Dempsey said. "The president will have the ability to make adjustments to 232 going forward as needed on a country by country basis, and that's good for the long-term effectiveness of the 232 program."
Attorneys for law firm Riley – which represents domestic mills in trade cases – noted in a blog post that the Appeals Court decision upholds a broad interpretation of presidential powers under Section 232.
"The opinion also finds that there was a rational basis for the increase in tariffs on Turkish imports, given that Turkey is a major exporter of steel goods to the United States, and was also flagged in the Secretary of Commerce's report as a country on which the president should consider increased duties," they said.
The Turkish importers that brought the case have 45 days to ask for a rehearing or 90 days to petition the Supreme Court for a review.
By Michael Cowden, Michael@SteelMarketUpdate.com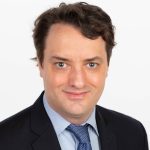 Latest in Trade Cases