Service Centers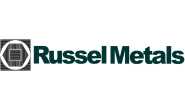 Russel Metals Announces Record Q2 Earnings
Written by Becca Moczygemba
August 11, 2022
---
Russel Metals disclosed a favorable end to the second quarter. The Mississauga, Ontario-based service center lauded steady demand for its results and noted a Moody's upgrade from Ba2 to Ba1.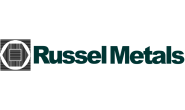 Executives at the company discussed having a fantastic first half of 2022 and stated they are positioned very well in light of market circumstances.
Russel recorded revenues of $1.362 million CAD ($1.067 million USD) in Q2 2022, up from $1.068 million CAD in Q2 2021. Similarly, net earnings rose from $117.8 million CAD in Q2 2021 to $124 million CAD in Q2 2022.
"In the 2022 second quarter, each of our business segments contributed to our record quarterly revenues and strong margins," states the earnings report. It goes on to say that "Our metals service centers segment reported higher revenues and margins in the 2022 second quarter versus the 2022 first quarter due to higher average steel prices, consistent demand and the benefits from our value-added processing initiatives. Metals service centers realized an increase in selling price per ton of 31% compared to the 2021 second quarter and 6% compared to the 2022 first quarter."
The amount of material that shipped from metals service centers in Q2 was commensurate with that of the same period in 2021 and Q1 of 2022. However, the company is expecting the seasonality of Q3 to affect demand.
Although a dip in demand will have a negative effect on margins, Russel executives maintain they possess a strong balance sheet and high liquidity, so they are well-prepared for unexpected circumstances.
Have some news or just want to chat? Email me!
By Becca Moczygemba, Becca@SteelMarketUpdate.com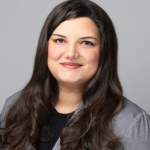 Latest in Service Centers