Final Thoughts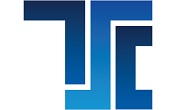 Final Thoughts
Written by Michael Cowden
November 17, 2022
---
The Tampa Steel Conference – which SMU does every February together with the Port of Tampa Bay – offers the tantalizing prospect for those of us in the Midwest of getting out of the cold to network outdoors in Florida.
We'll again hold the conference at the Tampa Marriot Water Street hotel. We've got a solid agenda coming together. You can learn more about the event and register here.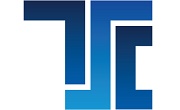 Does the concept of networking in Florida in February sound basic? Consider this: Chicago posted a record-high for November of 76F degrees last week. It was snowing when I took my daughter to school this morning. It will be in the teens this weekend. And winter is only just getting started. Try a few weeks in sub-zero weather. (Sub-zero only in Celsius, I hope.) You'll see the appeal of a drink outside in Tampa is very real!
As for the agenda, you'll see a few broad themes. For starters, we made a point of having mills from across North America participate. Michael Garcia, CEO of Canadian sheet and plate producer Algoma Steel Inc., will be our featured speaker on Monday, Feb. 6. César A. Jiménez Flores, president of Ternium Mexico, will be the keynote on the morning on Tuesday, Feb. 7. Stay tuned for details on which executives will be representing the US industry later that afternoon.
We'll have some good panels too.
Mercury Resources CEO Anton Posner will lead us in a discussion on the latest trends in logistics. (Will barge and rail snarls replace last year's ports chaos?)  We'll discuss trade issues with experts such as Wiley Rein partner Timothy Brightbill – who specializes not only in US AD/CVD law but also global trade policy. And we'll get the latest forecast from respected analysts, including Timna Tanners, managing director of Wolfe Research. (Will 2023 be the year of sheet storm's revenge?)
We'll in addition dive into broader trends in the economy and in geopolitics with Edward Sullivan, chief economist of the Portland Cement Association (PSA), and with Erik Britton, CEO and managing director of Fathom Consulting.
These and other speakers will be interviewed in upcoming issues of SMU's newsletter. Keep an eye out for those.
More than 100 people have already registered for the Tampa Steel Conference. It's not to early to reserve your place too.
A list of the companies that are already confirmed their participation is below. Note some are sending more than one person to the event.
ACM, AFC Transport, Inc., Air Products and Chemicals, Alabama Port Authority, Algoma Steel Inc., Alliance Steel LLC, American Heavy Plates, ArcelorMittal Dofasco, Asterium Holding AG, Atlantic Logistics, BBC Chartering USA LLC, Beemac Logistics, Borroughs LLC, Briccetti & Associates, Celtic Marine and Logistics, Century Metals & Supplies Inc., Chapel Steel, Cleveland Steel Container, Colonial Terminals, Cooper/Ports America, Crowe LLP, CSN, Diehl Tool Steel, E-Crane International USA Inc., Elementus Minerals LLC, Elgen Manufacturing, Essien Welding Enterprise, Fathom Conuslting, Ferogen Inc., Friedman Industries, General Kinematics Corporation, Greystones Maritime International, Grupo Collado, Gulf Stream Marine, Huntington Bank, JIT Warehousing & Logistics, Kloeckner Metals, Kpler, Lafayette Steel and Aluminum, Mainline Metals Inc., Metal Master, Owen Industries Inc., Owen Metals Group, Pacific Metals Trading Inc., PADNOS Recycling, PCA (America's Cement Manufacturers), Port Contractors, Priefert, Red Bud Industries, Reynolds Services Inc., Samuel, Second City Metals, Southwark Metal, Steel Dynamics Inc. (SDI), SteelSummit – Tennessee, Summit Global Trading, TA Services, Ternium Mexico. The Bradbury Group, The Jordan International Co., The Kinetic Company, The Mercury Group, US Department of Commerce – International Trade Administration, Watco Logistics, Wiley Rein LLP, Wolfe Research
By Michael Cowden, Michael@SteelMarketUpdate.com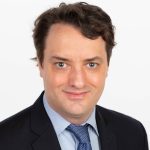 Latest in Final Thoughts