Trade Cases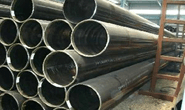 US Agencies Give Updates in Welded Pipe Trade Cases
Written by Laura Miller
November 29, 2022
---
Welded pipe imports from four nations will continue to face antidumping (AD) duties after determinations from US trade agencies.
Circular Welded Carbon-Quality Steel Pipe from Oman, Pakistan, and UAE — Sunset Review Results
Circular welded carbon-quality steel pipe from Oman, Pakistan, and the United Arab Emirates will continue to be subject to AD duties for at least another five years.
This comes after an affirmative injury determination by the US International Trade Commission (ITC) in which the agency decided that allowing the duties to expire, or 'sunset,' would be likely to lead to continued injury to the domestic pipe industry.
All five ITC commissioners gave affirmative injury votes in the five-year sunset review.
Additional information about the ITC's determination will be released in January.
Large-Diameter Welded Pipe from Canada — Administrative Review Results
Evraz Inc. NA will now face steeper AD duties on its shipments of large-diameter welded pipe to the US.
The US Department of Commerce's International Trade Administration (ITA) has finalized new AD rates for Evraz after an administrative review evaluating the one-year period ended April 30, 2021.
The ITA set a weighted-average dumping margin of 36.02% for Evraz's shipments. This rate will serve as the cash deposit rate during the period of review and for its exports to the US going forward.
The dumping margin is up considerably from the previous rate the company had been subject to of 7.9%.
Evraz was the only company to be evaluated in this administrative review. Therefore, the cash deposit rate for all other producers and exporters will continue to be the rate determined in the prior review (7.9% for 38 specific companies) or 12.32% (the current "all-others" rate).
By Laura Miller, Laura@SteelMarketUpdate.com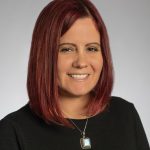 Latest in Trade Cases