Hot-rolled coil notched its first consecutive price gains since March on the heels of $60-per-ton ($3-per-cwt) price hikes announced last week.
Don't get me wrong. The price increases have not stuck in full. They often don't after an initial round. But they have put a floor under prices. And the market seems to be inflecting upward.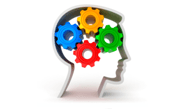 The massive gains in March stemmed from the shock of Russia's invasion of Ukraine. The more modest gains over the last two weeks are probably a matter of something much more ordinary: lower inventories and Q1 restocking (or at least less destocking).
Why might these increases succeed where a prior round failed in August? For starters, we're moving into the typically busier first quarter rather than the fourth quarter, which is usually slower. We also know some buyers had been on the sidelines until lead times got into 2023. Most lead times are now into the New Year. So, there's no longer a reason to delay purchases because you don't want to pay year-end inventory taxes or because you're waiting for more favorable contract terms to take effect.
Also, things are looking up, or at worst sideways, for scrap. I was surprised at how many of our survey respondents predicted that scrap would fall in December. It rarely does. And with Turkish scrap prices up, I'd think the chances of domestic scrap tags falling this month are low indeed.
There are a few questions I'd like to see resolved before I'd be willing to put money on steel prices going up throughout December and into 2023. For starters, I'd like to see lead times kick out. A price hike with average HR lead time of ~4 weeks is not a sure thing. One when average HR lead times are at ~6-7 weeks is a slam dunk.
I'm also keeping a close eye on where inventories are going. Domestic service centers had 52.5 shipping days of supply in October, down from a 2022 high of 55 days in June and down from 56.7 days of supply in October of last year.
We'll soon have figures for November. Data providers will receive a preliminary "flash" report on service center inventories tomorrow. Our premium members will see final results on Dec. 15.
Why am I keen to see November inventories? Prices were a lot, lot higher in November 2021. We averaged $1,822 per ton for HRC that month! But inventories were also high at 57.1 shipping days of supply. In other words, supply had clearly caught up to demand and then some – and it was clear that prices would be falling into the New Year as a result.
Prices are way, way lower this year. We averaged only $642/ton for HRC in November 2022, the lowest monthly average since September 2020. But if inventories continue to inch lower, there is a solid case to be made that we could enter 2023 with prices on the upswing.
PS – If you don't get our service center inventories, consider upgrading to a premium subscription. Contact Lindsey Fox at Lindsey@SteelMarketUpdate.com to learn about upgrading.
By Michael Cowden, Michael@SteelMarketUpdate.com