Steel Mills
USW Ratifies Labor Deal with US Steel
Written by David Schollaert
December 20, 2022
---
US Steel Corp. and the United Steelworkers (USW) union announced on Tuesday they have agreed to a new labor pact after USW members ratified the terms of a new, four-year collective agreement.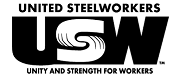 The USW-represented employees — roughly 11,0000 across 13 US Steel flat-rolled, iron ore mining, and tubular operations — voted "overwhelmingly" in favor of ratifying the new labor deal. It does not apply to workers at the company's Big River Steel works in Arkansas, which is a non-union facility.
The new deal features major wage and benefit improvements, said USW International president Thomas Conway.
"We fought back against the company's schemes to weaken our contract and change our benefits," Conway said. "As a result, our members have won major economic and contract language improvements that will improve the standard of living of USW members and their families."
US Steel confirmed the new pact had been ratified, outlining the details of the agreement.
"We are pleased to have reached these agreements with our USW-represented employees," David Burritt, US Steel president and CEO, said in a news release. "The new agreements balance the needs of our employees, customers, stockholders, and other stakeholders."
The new labor pact is retroactive to Sept. 1, and runs through Sept. 1, 2026.
It includes a 21% base wage increase, better healthcare with no premiums, as well as improved retirement benefits. It also includes an additional holiday, better vacation benefits, parental leave, and a $4,000 bonus.
"With the new contract ratified, union members will be safer at work and our jobs and benefits more secure than they have been in the past," said Michael Millsap, USW District 7 director.
The agreement also commits US Steel to make $1 billion in capital investments in its USW-represented facilities over the life of the contract.
By David Schollaert, David@SteelMarketUpdate.com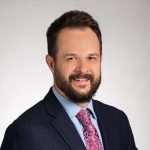 Latest in Steel Mills