Steel Mills
Durable Goods Step Back in November
Written by David Schollaert
December 23, 2022
---
New orders for US-manufactured durable goods fell in November to a seasonally adjusted $270.6 billion, according to the US Census Bureau. Last month's downward move was the first decline in four months, and well below consensus estimates.
Shipments were again slightly higher month over month (MoM), moving higher for 18 of the last 19 months despite persistent inflation and global economic instability.
Last month's bookings for durable goods were down 2.1%, or $5.8 billion less, MoM— well below the consensus expected gain of 0.6%, and another potential sign of a slowing economy. Figures are not adjusted for inflation.
Orders for big-ticket, US-made goods weren't helped by aircraft and autos. Excluding transportation, new orders were up 0.2%.
Transportation equipment, down for the first time in four months, fell $6.1 billion MoM, or 6.3%, to $91.3 billion. The figure drove the decline in overall durable goods orders for the month, the government data showed.
Shipments of manufactured durable goods rose 0.2%, or $600 million, to $275.9 billion. That's after a 0.4% increase in October. Transportation, up 13 of the last 14 months, led the increase in that category. It was up $700 million, or 0.8%, to $91.8 billion.
Click here for more detail on the November advance report from the US Census Bureau on durable goods manufacturers' shipments, inventories, and orders. See also Figure 1 below.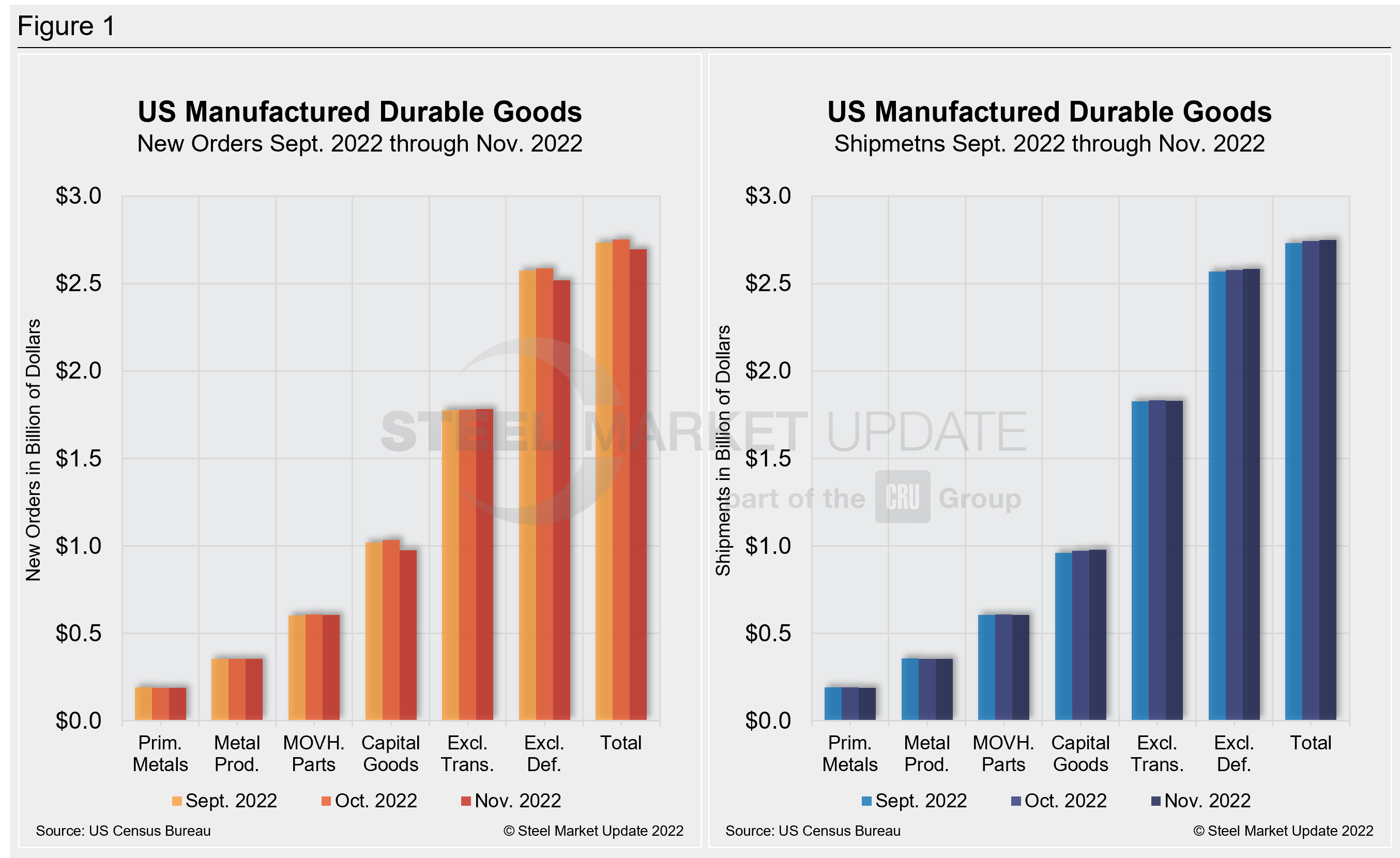 Revised and Recently Benchmarked October Data
Revised seasonally adjusted October figures for all manufacturing industries were: new orders, $553.2 billion (revised from $556.6 billion); shipments, $552.1 billion (revised from $554.8 billion); unfilled orders, $1,143.3 billion (revised from $1,144.0 billion) and total inventories, $804.5 billion (revised from $805.3 billion).
By David Schollaert, David@SteelMarketUpdate.com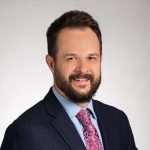 Latest in Steel Mills