Steel Mills
US Steel Piles in With Nucor, Cliffs in Hiking Sheet Prices $100/ton
Written by Michael Cowden
February 21, 2023
---
US Steel has joined competitors Nucor and Cleveland-Cliffs in raising base prices for steel sheet by at least $100 per ton ($5 per cwt).
The Pittsburgh-based steelmaker said the price hike was effective immediately for all new spot orders in a letter to top sales staff dated Tuesday, Feb. 21.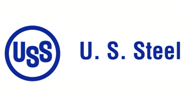 The company said the increases were also being implemented at its Big River Steel electric-arc furnace sheet mill in Arkansas and at its USS-UPI operations in California.
"Pricing extras, as published on our websites, and fuel surcharges must continue to be fully applied," US Steel said in the letter, which was signed by chief commercial officer Ken Jaycox.
The price hike by US Steel means that three of the four largest domestic sheet mills have announced price increases totaling $200 per ton since the beginning of the month.
Steel Dynamics Inc. (SDI), the fourth, does not typically announce price hikes publicly.
Nucor and Cliffs announced a target price of $1,000 per ton for hot-rolled coil (HRC). US Steel did not announce a target price.
HRC prices have not been at or above $1,000 per ton since late June of last year, when they were falling on their way to a 2022 low of $615 per ton in November, according to SMU's pricing tool.
By Michael Cowden, michael@steelmarketupdate.com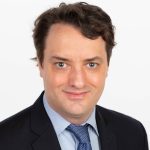 Latest in Steel Mills