Steel Products
Americas Provides SSAB Stability as Europe Struggles
Written by Laura Miller
July 21, 2023
---
While a weak European market is hampering SSAB's quarterly results, the US market is providing more stability for the Swedish steelmaker.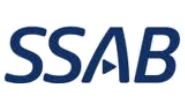 SSAB Americas' second-quarter performance, together with those of the company's Special Steels segment, provided a bright spot for the company despite the woes in Europe.
SSAB produces steel plate at its US operations in Mobile, Ala., and Montpelier, Iowa. Mobile's production is included in the Specialty Steels division, while a part of the mill's production is shipped by SSAB Americas.
The heavy plate market in North America was stable during Q2, SSAB said, with generally good demand, stable pricing, and distributor inventories remaining low.
SSAB Americas shipments totaled 451,000 metric tons (497,142 net tons) in the quarter, a decrease of 5% from the prior quarter. This was mainly due to weather-related transportation issues towards the end of the quarter, the company said in its Q2 earnings report.
The Americas segment's Q2 adjusted operating result was SEK 2,642 million (US$254.2 million) – a 1.1% sequential drop but a 24% decline from the year-ago quarter. Revenues of SEK 7,728 million ($743.3 million) were flat from the previous quarter and down 12.6% year over year. Sales were impacted by lower prices and shipments, but these were partially offset by somewhat lower costs for scrap, the company said.
For the current quarter, SSAB is expecting somewhat higher shipments (+0-5%) and stable realized prices compared to Q2 for the Americas segment.
All told, the SSAB group's result for Q2'23 was SEK 3,926 million vs. SEK 8,023 million in Q2'22 on revenues that declined 10.5% to SEK 31,777 million.
SSAB Special Steels' Q2 adjusted operating result was down 15.6% YoY to SEK 2,003 million while revenues were down 3.8% to SEK 8,646 million.
SSAB Europe's adjusted operating results were hit the hardest, dropping 81% YoY to SEK 764 million with revenues down 9.8% to SEK 12,953 million.
In Europe, demand "weakened during Q2 and there is a risk of a more pronounced downturn than normal in Q3," SSAB warned. It predicts significantly lower shipments (>10%) and 5-10% lower prices for that segment.
"To meet the weaker demand, measures to adjust production, costs, and staffing were initiated," SSAB said in a statement. Temporary and permanent layoffs were among those measures.
SSAB Americas' senior VP Jeff Moskaluk will be speaking at SMU's Steel Summit next month in Atlanta. Join us to hear from him and a host of other speakers on the latest happenings in the steel market.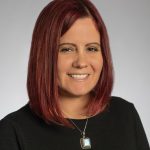 Latest in Steel Products