Steel Products
CTL Plate Duties To Stay in Place After Sunset Review
Written by Laura Miller
August 10, 2023
---
Antidumping and countervailing duties on cut-to-length carbon-quality plate imports from India, Indonesia, and South Korea will remain in place for another five years.
The US International Trade Commission (ITC) issued its final injury determination in a sunset review of the duties on Thursday, Aug. 10.
The Commission voted that revoking the duties – or allowing them to 'sunset' – would lead to the continuation of injury to the domestic industry.
As a result of the vote, the existing AD and CVD orders will continue for five more years.
The ITC's decision follows the Commerce Department's findings that revoking the duties would lead to the continuation of dumping at margins of 42.39% for India, 52.42% for Indonesia, and 6.09% for South Korea.
Commerce also determined subsidies would continue at rates of 12.82% for India, 15.90-47.71% for Indonesia, and 1.99-2.02% for South Korea.
Earlier this year, the ITC also voted to uphold duties on carbon and alloy CTL plate from Austria, Belgium, China, France, Germany, Italy, Japan, South Africa, South Korea, Taiwan, and Turkey. At the same time, it decided to allow the duties on the product from Brazil to expire.
Sunset reviews are required by international law to be conducted every five years to account for changes in the market.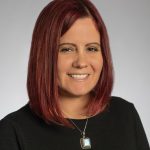 Latest in Steel Products