Final Thoughts
Final Thoughts
Written by Michael Cowden
September 12, 2023
---
Sheet prices have fallen to their lowest point of the year – just below $700 per ton ($35 per cwt) when it comes to hot-rolled coil (HRC).
You could blame some of that on seasonality. Lead time for some products are into late October and early November, often a quiet period in the typically slower fourth quarter.
A potential UAW strike is almost certainly the reason why HRC prices have fallen into the $600s per ton in Q3 of this year. Recall we didn't see HRC drop below $700 per ton until November of last year.
I don't want to weigh in too much on whether there will or won't be a strike. We'll know soon enough.
A short strike against one automaker might resemble what we saw in 2019, the last time UAW contracts were negotiated. I outlined what that might look like in a prior Final Thoughts.
A longer strike might see prices falling even further and to blast furnace idlings. That's not a far- fetched situation. We saw furnaces idled last year on lower prices and in the absence of any disruption to automotive.
But I don't want to go "all in" with any bet on a prolonged strike. I say that in part because I've noticed an uptick in optimism among some of you over the last couple of days, even among some of you who'd been previously resigned to a strike.
You've noted that the UAW and Stellantis appear to be making some progress – and that perhaps the two sides are not so far apart on wages once you consider not just pay increases but also measures designed to offset inflation.
And I know some of you who are less exposed to automotive, and so less at risk of seeing holes in order books, have decided that prices are getting to a point where there might be more upside than downside risk. (That price, for larger orders, is mid/low-$600s per ton from certain domestic mills as well as mills in eastern Canada.)
What's also becoming clear is that mills are likely to roll out price increases if there is no strike or immediately after any strikes is resolved. That could mean some serious volatility.
Think back to what we saw last year. Our HRC price fell to an average of $615 per ton, and into the $500s per ton on the low end of our range. Once the impact of AHMSA going down was clear in early '23, mills began rolling out price increases of as much as $100 per ton on a near-weekly basis.
Could we see something similar this time around? Could average HRC prices fall into the low $600s per ton or high $500s per ton because of a strike – and then shoot upward once a new contract is ratified?
I think it's at least a possibility that's worth considering. As David Schollaert noted, auto inventories are not nearly as high now as they were in September 2019, the last time there was a UAW strike. So automotive demand should kick back in as soon as any strike is resolved.
And while non-automotive demand might not be as strong as it was in some markets, it's not like the music has stopped. Meanwhile, some of you have told me that you've kept your inventories as lean as possible ahead of a potential strike this time.
My point: there might not be all that much slack in the system once any strike ends.
In short, some short-term disruption and mayhem might be in the cards. But as long as the economy keeps on rolling, the long-term might still look pretty good.
Of course, my hope remains that the UAW and the automakers reach a last-minute agreement and spare us yet another spot price whipsaw. Yes, we've gotten used to them over the last three years – but it might also be nice to get used to a little stability for a change.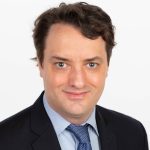 Latest in Final Thoughts