Steel Product Producers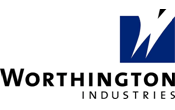 Worthington Industries Unveils Branding for New Firms, Separation Date Slated for December
Written by Ethan Bernard
September 26, 2023
---
Worthington Industries announced on Tuesday the names and branding for the two companies resulting from its planned separation.
The Columbus, Ohio-based company also said that separation could occur sooner than previously stated – in December 2023.
This would be ahead of the originally projected date of early 2024, Worthington said.
"Worthington Steel," the new name for its service center business, honors Worthington's history. It also marks "a return to the original name of the steel processing business John H. McConnell founded in 1955," the company said.
As previously reported, Geoff Gilmore, chief operating officer and EVP of Worthington Industries, will be president and CEO of Worthington Steel.
"Our entire team is energized to boldly lead the metals industry into a sustainable future as the most trusted, most innovative, and most value-added metals processing partner in North America and beyond," Gilmore said in a statement.
Worthington's downstream businesses be known as "Worthington Enterprises." That company will include Worthington's building products, consumer products, and sustainable energy solutions businesses, as has been previously reported.
"We felt that keeping Worthington in our name was important because we will continue to operate by our philosophy and golden rule principles," Andy Rose, president and CEO of Worthington Industries, said. He will continue in the same role at Worthington Enterprises.
"The word 'Enterprises' is most often associated with entrepreneurial ventures – and that is who we are at Worthington Enterprises," Rose added.
Worthington Industries said it will host an investor and analyst day on Oct. 11 in New York. Future senior leaders representing Worthington Enterprises and Worthington Steel will provide "an in-depth review of their strategies to drive long-term growth and shareholder value."
Both Worthington Enterprises and Worthington Steel will be headquartered in Columbus.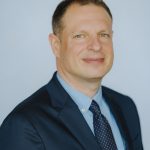 Latest in Steel Product Producers