Service Centers
Worthington Reports Higher Profits But Warns of 'Stretched' Consumers
Written by Michael Cowden
September 28, 2023
---
Worthington Industries Inc.
| First fiscal quarter ended Aug. 31 | 2023 | 2022 | % Change |
| --- | --- | --- | --- |
| Net sales | $1,193.3 | $1,408.7 | -15.3% |
| Net earnings | $96.1 | $64.1 | 49.9% |
| Per diluted share | $1.93 | $1.30 | 48.5% |
In millions, except per share amounts
Worthington Industries Inc. on Wednesday reported net income of $96.1 million in its fiscal 2024 first quarter, up 49.9% from a year earlier despite net sales falling 15.3% over the same period.
The Columbus, Ohio-based service center and manufacturer said the drop resulted mostly from lower average prices in its steel processing division as well as lower overall sales volumes.
Steel processing, the service center wing of the company, posted net sales of of $881.3 million in fiscal Q1, down 15% from $1.039 billion in the same quarter last year. The drop came despite steel processing's fiscal Q1'24 sales volumes weighing in at 999,658 tons, up 2.6% from 974,649 tons in fiscal Q1'23.
Recall that Worthington plans to split itself into two, separate publicly traded companies as soon as December.
The steel processing division, which accounts for most of its net sales by value, will become "Worthington Steel". The company's downstream divisions – consumer products, building products, and sustainable energy solutions – will become "Worthington Industries." Those divisions account for the bulk of sales volumes.
Consumer products, the biggest segment of the downstream divisions, posted lower net sales and lower sales volumes. It recorded net sales of $149.3 million in fiscal Q1'24, down 20.8% from $188.7 million in fiscal Q1'23 on sales volumes that fell 23.7% to 17.07 million tons.
Outlook
But Worthington should remain on solid footing despite economic headwinds, president and CEO Andy Rose said in a statement released with earnings figures.
"Our businesses continue to perform well despite some economic uncertainty and signs that consumers are stretched," Rose said in the statement.
"Our experienced teams continue to navigate the current environment exceptionally well," he added.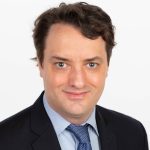 Latest in Service Centers