OEMs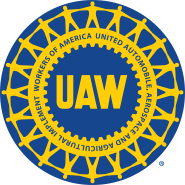 UAW Expands Strike to Ford and GM Assembly Plants
Written by Laura Miller
September 29, 2023
---
The United Auto Workers (UAW) union expanded its strike on Friday, calling on an additional 7,000 workers at Ford and General Motors to strike as of 12 p.m. ET.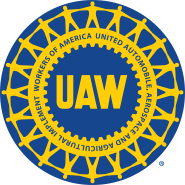 The union remains in talks with all of the Big Three automakers and remains hopeful a deal can be reached soon, UAW president Shawn Fain said in a Facebook Live stream.
"Sadly, despite our willingness to bargain, Ford and GM have refused to make meaningful progress at the table," Fain said.
UAW Strikes Ford in Chicago, GM in Lansing-Delta Township
As a result, he called on workers to "stand up and go on strike" at Ford's Chicago assembly plant and at GM's Lansing Delta Township assembly plant in Michigan.
Ford's Chicago assembly plant, which employs 5,700 hourly employees, produces the Ford Explorer, Lincoln Navigator, and Ford Police Interceptor Utility vehicles.
GM's Lansing Delta Township is one of the automaker's newest plants in the US, manufacturing the Buick Enclave and Chevrolet Traverse, according to the company's website.
"Our courageous members at these two plants are the next wave of reinforcements in our fight for record contracts."

– UAW President Shawn Fain –
GM's Lansing regional stamping plant will continue working, Fain emphasized.
Fain added that the union was not calling on any additional members at Stellantis plants to go on strike. Just before his Facebook Live announcement, "Stellantis made significant progress" toward meeting some union demand – including restoring the 2009 Cost-of-Living Adjustment (COLA), the right not to cross the picket line, and the right to strike over product commitments, plant closures, and outsourcing moratoriums.
"We are excited about the momentum at Stellantis and hope it continues," Fain stated.
Fain said that as of noon Friday, 25,000 UAW workers would be on strike.
Automakers' Response
GM's Gerald Johnson, EVP of global manufacturing and sustainability, released a statement just moments after the UAW's Facebook Live video.
"We still have not received a comprehensive counteroffer from UAW leadership to our latest proposal made on Sept. 21. Calling more strikes is just for the headlines, not real progress," Johnson said.
"Our current, record proposal that is on the table offers historic wage increases and job security while not jeopardizing our future," he added.
Ford said in a statement that "the UAW is holding up the deal primarily over battery plants that will not come online for another two to three years."
The automaker said the UAW was demanding billions of dollars in costs beyond the billions it has already offered the union. The UAW's demands "would have devastating implications" for the company and its union jobs, Ford said.
"There is still time to reach an agreement and avert disaster – but not much time given the fragile supply base," the company said.
"If the UAW's goal is a record contract, they have already achieved this. It is grossly irresponsible to escalate these strikes and hurt thousands of families," Ford president and CEO Jim Farley said.
Background
The UAW began its "stand up" strike on Friday, Sept. 15, choosing to strike at one plant of each of the Big Three automakers. A GM plant in Wentzville, Mo.; a Jeep plant in Toledo, Ohio (Stellantis owns the Jeep brand); and a Ford plant in Wayne, Mich.
Last Friday, Sept. 22, the strike was expanded to GM and Stellantis parts distribution centers, impacting 38 locations across 20 states. At that time, the strike was not expanded against Ford, as "real progress" had been made in contract negotiations.
Editor's note: This is a breaking news story. Please check back for updates.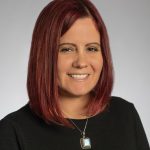 Latest in OEMs