Steel Products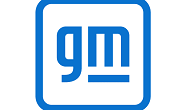 GM Lays Off Workers in Ohio and Indiana, Cites UAW Strike
Written by Ethan Bernard
October 2, 2023
---
General Motors has announced layoffs at its Parma Metal Center in Ohio and at its Marion Metal Center in Indiana.
The Detroit-based automaker said the job cuts resulted from the United Auto Workers (UAW) strike, which is now in its third week.
"The UAW leadership's decision to call a strike at GM Wentzville Assembly (in Missouri), and now GM Lansing Delta Township Assembly (in Michigan), continues to have negative ripple effects," a GM spokesman said in a statement to SMU on Monday.
Ohio, Indiana Workers Affected
Beginning on Monday, portions of the Parma Metal Center and the Marion Metal Center had no work available. 130 workers would be laid off at Parma and 34 at Marion, the spokesman said.
"The affected team members are not expected to return until the strike has been resolved," he said.
Because the UAW members were working under an expired labor agreement, there were no provisions for company-provided supplemental unemployment benefits, he added.
UAW Responds
"The decision to lay off workers is not a 'ripple effect,' it's a decision made by the company to put the squeeze on our members to accept a weak contract," UAW president Shawn Fain said in a statement on Monday.
"GM owns it, and GM owns the fact that they took over a month to respond to our proposals, and have taken over another month to make serious progress," he added.
Background
The Parma Metal Center employs ~960 people and stamps parts for most GM vehicles built in North America. This includes vehicles built at Wentzville Assembly, Lansing Delta Township, and Fairfax Assembly in Kansas.
The UAW went on strike at Wentzville on Sept. 15 and at Lansing Delta Township on Sept. 29. GM laid off workers at Fairfax, citing the strike.
The Marion Metal Center employs ~717 people and stamps parts for a variety of GM vehicles, including vehicles made at Wentzville Assembly, the company said.
The targeted strike against specific plants at all three Detroit-area automakers began on Sept. 15. It has expanded because no new labor agreement has been reached.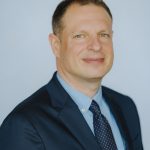 Latest in Steel Products