Economy
ISM: US Manufacturing Improved in September, But Still Contracting
Written by David Schollaert
October 3, 2023
---
US manufacturing activity improved in September, nearing a recovery, but remained in contraction territory, according to the Institute for Supply Management (ISM).
The ISM's September manufacturing PMI rose to 49, the highest reading since November 2022, but was still below the neutral 50.0 mark — the level that typically divides expansion from contraction. The result was an advance from a reading of 47.6 in August.
While September marked the 11th consecutive month of contraction (the longest stretch since the 2007-2009 recession), it was the third straight month of improvement, the report said.
The US manufacturing sector took a further step towards recovery last month, helped by improved production and a boost in employment. The report also showed that prices paid for inputs by factories fell considerably.
The ISM's report said five manufacturing industries reported growth last month, including primary metals.
Among the 11 industries reporting contraction were fabricated metal products, machinery, appliances & components, and transportation equipment.
"The US manufacturing sector continued its contraction trend but at a slower rate, recording its best performance since November 2022," said ISM chairman Timothy Fiore. "Demand remains soft, but production execution improved compared to August as panelists' companies prepared for the fourth quarter and the close of the fiscal year."
Comments from respondents in the survey remained mixed. A transportation equipment maker commented that "orders and production remain steady, and we are maintaining a healthy backlog."
The report's forward-looking new orders sub-index remained in contraction territory in September but at a slower rate, with a reading of 49.2 up from 46.8 the month prior. It was the 13th straight month the sub-index has contracted.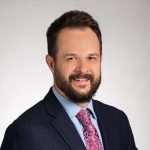 Latest in Economy