Service Centers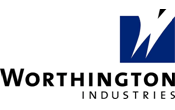 Worthington Industries Expands Tempel Steel in Mexico
Written by Becca Moczygemba
October 6, 2023
---
Worthington Industries Inc. announced on Oct. 5 the expansion of its Tempel Steel facility in Apodaca, Mexico.
Tempel plans to reconfigure the current location. A 185,000 square-foot facility adjacent to the current one will house additional operations, Worthington said. The expanded production is slated to come online in 2024.
Tempel's current facility produces "highly  engineered traction motor laminate cores for electric vehicles (EVs)," according to the release.
"Our expansion of the Apodaca facility is further demonstration of our commitment to this market and to our employees across Tempel," Geoff Gilmore, chief operating officer for Worthington Industries, said in a news release.
Post expansion, the Apodaca location will be Tempel's largest production site for motor and transformer laminations specifically for the EV market, Worthington said.
"The acquisition of Tempel in 2021 helped make Worthington a leader in the rapidly growing electrical steel market that includes transformers, machine motors, and electric vehicle motors," Gilmore said.
Tempel Steel currently has locations in Canada, China, India, Mexico, and the US.
Recall that Worthington Industries' separation into two distinct companies, Worthington Steel and Worthington Enterprises, is slated to happen in December.
Latest in Service Centers