Steel Products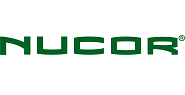 Nucor Hikes Sheet Prices, Seeks $800/ton HR Base
Written by Michael Cowden
October 19, 2023
---
Nucor Corp. aims to raise base prices for hot-rolled coil to a minimum of $800 per ton ($40 per cwt).
The Charlotte, N.C.-based electric-arc furnace (EAF) steelmaker said it would also seek at least $1,000 per ton for heavy-gauge hot-rolled products.
The company said the price increase was effective immediately in a letter to customers dated Thursday, Oct. 19.
Nucor did not specify the amount of the price hike. It does, however, represent a $50-per-ton increase over the $750 per ton HR that Cleveland-Cliffs announced as a target base price for HR last month.
SMU's average hot-rolled coil price stands at $725 per ton, up $80 per ton from a 2023 low of $645 per ton recorded in late September.
Latest in Steel Products