Steel Markets
South Korea, Brazil Won't Max Out HRC Quotas This Year
Written by Laura Miller
October 23, 2023
---
South Korea and Brazil will not be maxing out their allowable quotas on hot-rolled sheet shipments to the US for 2023, according to government data analyzed by SMU.
Steel imports from the two nations are exempt from the traditional Section 232 tariffs. Instead, they are subject to absolute, or "hard," quotas. Those are annual quotas divided up into quarterly allotments, with volumes determined separately for individual steel products. Once their thresholds are reached, no more of those products can be brought in until the quota refreshes on Jan. 1. Additionally, there are quarterly limits that cannot exceed 30% of the annual limits.
South Korea
For hot-rolled coil, South Korea's annual limit for 2023 is 446,099 net tons, with a quarterly limit of 133,830 tons.
In the first quarter of the year, South Korean HRC shipments to the US came nowhere near the quarterly limit, as just 11,374 tons were sent.
Shipments during Q2 and Q3 were closer to the quarterly limits at 119,809 tons and 118,379 tons*, respectively.
Looking at US import data, we can see large amounts of Korean HRC were sent in June (98,683 tons) and September (94,343 tons), the last months of their respective quarters. This isn't entirely unexpected, considering the quarterly limits.
While South Korea's annual limit would suggest 196,537 tons of HRC could be sent in Q4, the quarterly limit puts a ceiling on that. Thus, there is only room for the quarterly limit of 133,830 tons of Korean HRC to be imported into the US through year's end.
Brazil
Brazil, meanwhile, is nowhere near the allowable limit of HRC sent to the US. Its 2023 annual HRC limit is 119,550 tons.
In the first nine months of this year, Brazil exported just 39,118 tons* of HRC to the US. That's slightly more than Brazil's quarterly limit of 35,865 tons.
So, while Brazil's annual limit would also suggest it could send a large amount of HRC to the US to fill its annual quota, the quarterly limit restricts that. Therefore, only 36,865 tons of Brazilian HRC are allowed to come into the US through the end of this year.
Trading Environment
While South Korea and Brazil may not be completely maxing out their allowable quotas, the trading evironment for these two countries has been made easier due to the quotas, SMU is told.
One Gulf Coast trader told SMU that, "Quota countries have/had a distinct advantage over tariff countries because as long as they stayed within their quota allocation, the risk factors were lessened somewhat to where they could work within a more traditional and predictable steel trading environment."
"This became more pronounced as the domestic market pricing softened here since earlier in the year, and buyers were more willing to increase their speculation on a greater mix of imported steel," the trader added. This can be seen in the increases of imported HRC from both South Korea and Brazil in the later part of the year compared to the first quarter.
An East Coast trader told SMU the quota system has made it harder to do business with countries who are still subject to the traditional 232 tariffs. He called the quota system "stupid" and hopes it will be abolished in the not-too-distant future.
"I do believe the time has come to reformulate, modify, or possibly eliminate the 232 tariffs," commented another trader. "The 232s had their purpose at one time; I'm not so sure now they serve that purpose."
* Note: The Q3 import figures shown above include September licenses. License figures provide a first look into imported tonnages for a month, as licenses are required to be obtained before actual importation occurs. The preliminary and final import figures can differ from license figures, depending on the amount of product that actually entered during the month.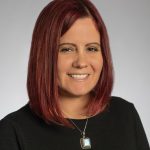 Latest in Steel Markets