Steel Products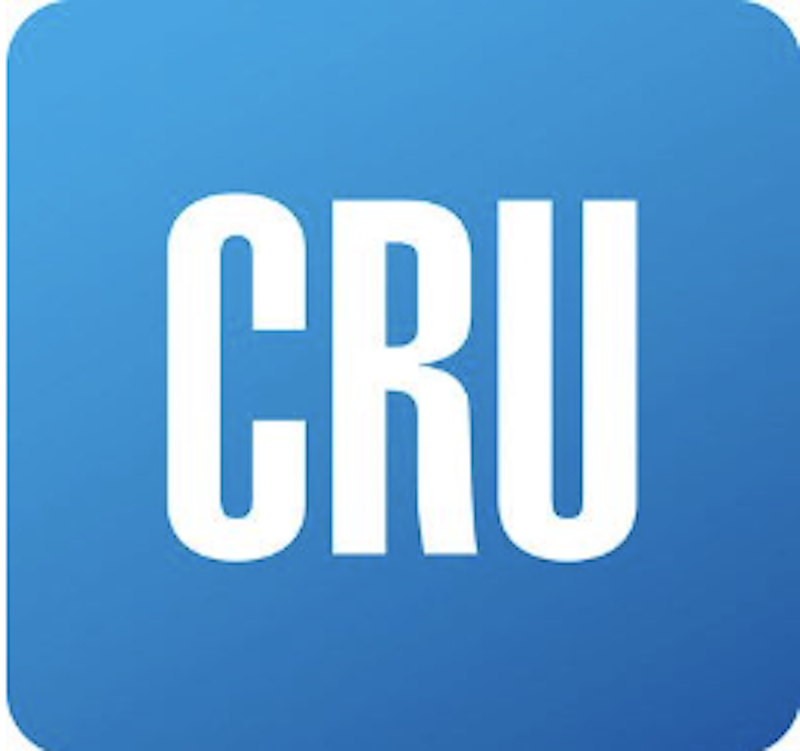 CRU: Sheet Demand Will Improve in 2024
Written by Matthew Watkins
October 27, 2023
---
CRU forecasts a stronger year for steel sheet demand in 2024 than in 2023 as growth continues in Asia and a recent period of contraction in the West ends.
Asia Will Keep Growing and Contraction in the West Will Stop
CRU expects world steel sheet demand to grow by 1.6% year over year (y/y) in 2023. This modest growth will be the net result of expanded demand in Asia and contractions in North America and Europe. In 2024 we forecast growth to return in the West and growth in Asia to continue. At the global level this will result in an acceleration to 4.3% y/y: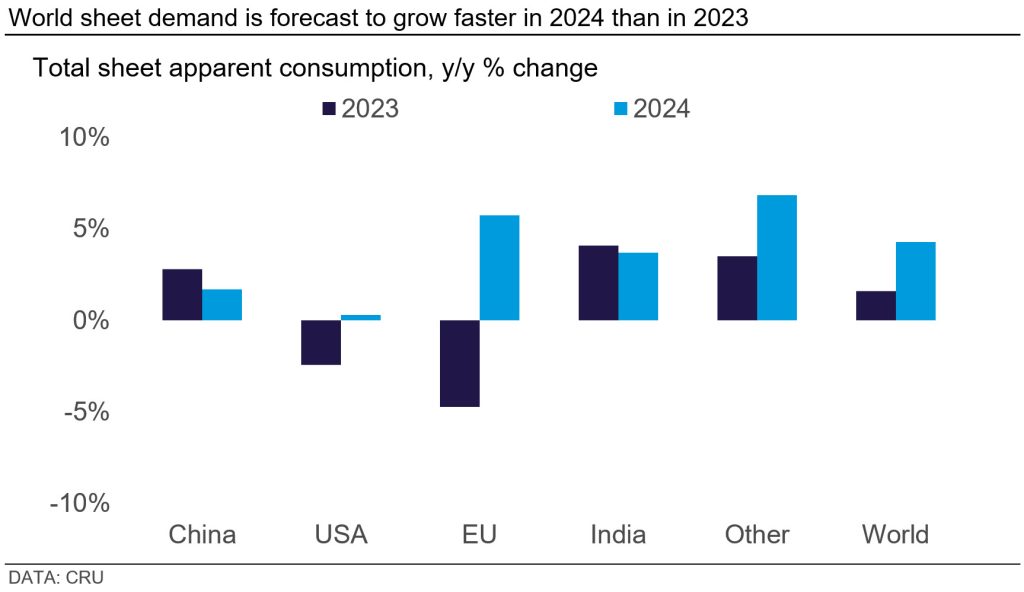 China: Slower Offset of Real Estate From Manufacturing
Demand will continue growing in China, but at a slower pace. The real estate sector continues to be a drag on the economy. Infrastructure spending and some areas of manufacturing output, especially in renewable energy and automotive, have offset this for sheet and will do so again in 2024. But the pace of that offset will slow.
USA: Decline Will Stop But Return of Growth Will Take Longer
Demand will return to positive growth in 2024 – but only just. US industrial output will remain weak in the early part of the year. An expected peak in interest rates by mid-year will help demand from the construction sector. But overall, we view 2024 as a year of consolidation before improved demand growth in subsequent years.
Europe: Rebound Expected From A Bad Year
Our demand growth forecast is strong in the European Union for 2024. Partly this is a simple base effect after a steep contraction of demand in 2023. But it also partly reflects an improved outlook for Europe's industrial and construction output. As in the USA an expected peak in interest rates will contribute. We also have an optimistic outlook on light vehicle production.
Risks: Car Production And China
Downside: Our base case view of light vehicle production growth in 2024 is strong. But with many worries continuing over current weak economic growth, these forecasts could prove bullish.
Upside: the accumulated economic stimulus in China has underwhelmed outside expectations, though has arguably been consistent with a desire to move the economy away from a heavy reliance on fixed asset investment. Problems in real estate could be resolved faster than expected, or stimulus applied more heavily – which has been the case in the past.
Latest in Steel Products