OEMs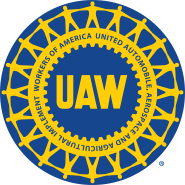 UAW Contract Expirations Set for April 30 to Coincide With May Day
Written by Ethan Bernard
November 1, 2023
---
The "Big Three" Detroit-area automakers' new labor agreements with the UAW are set to expire on April 30, 2028, six months longer than the typical four-year agreements.
"This allows us to strike on May Day, or 'International Workers' Day,'" UAW President Shawn Fain said in a Facebook Livestream on Oct. 29.
May 1 is an internationally recognized Labor Day. The US celebrates its Labor Day in September.
Fain hinted at a wider push by unions to change contract deadlines to April 30: "We invite unions around the country to align your contract expirations with our own, so that together we can begin to flex our collective muscles."
He also signaled that the union would try to make inroads with the non-union automakers.
"When we return to the bargaining table in 2028, it won't just be with the 'Big Three,' but with the 'Big Five' or 'Big Six,'" Fain said.
Effects of Strike
The ripples of the new UAW contracts (which are still pending ratification) can already be seen with some non-union auto companies in the US.
On Wednesday, Toyota announced that hourly manufacturing workers at top pay would receive a wage increase of ~9% effective on Jan. 1, according to an article in Reuters. Other non-union logistics and service parts employees were also set to get increases, the article said.
Background
The UAW strike began on Sept. 15. The union reached its tentative deal with General Motors, the final of the "Big Three'" automakers on Monday. A deal was reached with Stellantis on Saturday, Oct. 29, and with Ford on Wednesday, Oct. 25. Workers have gone back on the job pending the ratification process.
A request for comment from the UAW on the timeline for the ratification process was not returned by time of publication on Wednesday afternoon.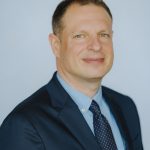 Latest in OEMs