OEMs
Ford, UAW Confirm Tentative Labor Agreement. Ford Workers Back on the Job.
Written by Michael Cowden
October 25, 2023
---
Ford and United Auto Workers (UAW) leaders confirmed on Wednesday evening that they had reached a tentative labor agreement.
"Ford is proud to assemble the most vehicles in America and employ the most hourly autoworkers," Ford CEO and President Jim Farley said in a statement sent to SMU.
"We are focused on restarting Kentucky Truck Plant, Michigan Assembly Plant, and Chicago Assembly Plant, calling 20,000 Ford employees back to work and shipping our full lineup to our customers again," he added.
UAW President Shawn Fain confirmed the news in a Facebook Live stream on Wednesday evening.
"Today, we reached a tentative agreement with Ford. For months, we said record profits mean record contracts. And, UAW family, our 'Stand Up' strike has delivered," Fain said.
President Joe Biden, who joined auto workers on a picket line last month, also cheered the deal: "This tentative agreement provides a record raise to auto workers who have sacrificed so much to ensure our iconic Big Three companies can still lead the world in quality and innovation,:
Recall that the strike against all "Big Three" automakers began on Sept. 15 – meaning a deal with Ford was reached on the 40th day of the strike.
The UAW walked out of Michigan Assembly Plant in Wayne, Mich. on the first day of the strike. The union went on strike at Chicago Assembly Plant two weeks later and at Kentucky Truck on Oct. 11.
Ford Workers Back to Work
The tentative deal covers workers at Ford's US operations. UAW members must vote to ratify the contract before it goes into effect.
But in a break from tradition, striking UAW members at Ford will go back to work even though the contract has not been ratified, Fain and union Vice President Chuck Browning said on Facebook Live.
Union workers typically remain on strike until a new contract is ratified. Browning said the new tactic was designed to increase pressure on GM and Stellantis: "The last thing they want is for Ford to get back to full capacity while they mess around and lag behind."
That is in keeping with the norm-busting DNA of the UAW's "Stand Up" strike, which hit all Detroit-area automakers at the same time. The union had in the past targeted only one automaker.
A Record Deal
UAW leaders will meet on Sunday, Oct. 29, to discuss the terms of the tentative agreement. If they approve of them, the details will be sent to members for ratification votes.
Some of the highlights of the new deal are as follows:
A 25% general wage increase over the life of the new contract
Improved cost-of-living adjustments (COLAs) to account for inflation
A path to eliminating tiers between more senior workers and new workers as well as temporary workers
The right to strike over future plant closures
Some workers could see gains of significantly more than 25%. Temporary workers, for example, could see their pay increase by 150% over the life of the contract, Browning said.
"This contract is going to be life changing," he added.
But it does not meet some of the union's initial demands – including wage increases of 40% and a four-day workweek. (That said, most sources SMU has spoken with said such demands were probably designed to be negotiated away.)
The Key: Striking Big, Profitable Truck Plants
Fain said that Ford came to the table after the UAW targeted the automakers' biggest and most profitable truck and SUV plants.
"We knew we were getting close. But we also knew the companies needed a major push if we were going to make sure we got every penny possible in this agreement," Fain said.
On Monday, the UAW went on strike at Stellantis' assembly plant in Sterling Heights, Mich. On Tuesday the union went on strike at GM's assembly plant in Arlington, Texas.
"Ford knew what was coming for them on Wednesday if we didn't get a deal. That was checkmate," Fain said.
Ford in a Facebook Live stream last Friday threatened Sterling Heights, Arlington, and "the Rouge" – Ford's assembly plant in Dearborn, Mich., near the Rouge River. It makes the F-150 pickup, the best-selling passenger vehicle in the US.
Why It Matters?
A deal between Ford and the UAW would serve as a template for future deals between the union, GM, and Stellantis.
Automotive accounts for approximately 30% of sheet demand, making it one of the largest – and the most concentrated – sources of steel demand.
US sheet mills last week announced hefty sheet price increases. An end to the strike would presumably strengthen their hand.
"The UAW's unique strategy of striking all three producers, but in a limited way, looks to have paid off. And the disruption to automotive production was minimal," CRU principal analyst Josh Spoores said.
Disruption should remain limited assuming the Ford pact is ratified and should similar deals be reached with GM and Stellantis, he said.
The result on steel: Only one blast furnace was idled as a result of the strike. More had initially been expected to be idled. But instead of cutting production, steelmakers instead filled order books with low-priced deals typically reserved for year end.
"For now, the path of least resistance for steel sheet prices is higher," Spoores said.
"Yet price gains will ultimately be limited by lower seasonal demand, increased production, and what looks like excessive amounts of material on order," he added.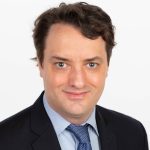 Latest in OEMs