Steel Mills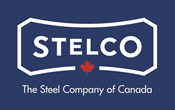 Stelco Q3 Profits Fall on Lower Prices, CEO Predicts Better '24
Written by Michael Cowden
November 8, 2023
---
Stelco Holdings Inc.
Third quarter ended Sept. 30
2023
2022
% Change
Net sales
$776
$846
-8%
Net earnings
$68
$158
-57%
Per diluted share
$1.23
$2.33
-47%
Nine months ended Sept. 30
Net sales
$2,304
$2,789
-17%
Net earnings
$174
$974
-82%
Per diluted share
$3.16
$13.63
-77%
(in millions of Canadian dollars except per share)
Canadian flat-rolled steelmaker Stelco recorded a drop in third quarter profits on lower steel prices and sales volumes.
The Hamilton, Ontario-based company predicted that volumes would be lower still in the fourth quarter. But it also said that financial results would improve next year on higher prices and longer lead times.
"We are pleased with this quarter's results despite a relatively weaker pricing environment," company Chairman and CEO Alan Kestenbaum said.
"With the upward trajectory in steel prices that commenced a few weeks ago and continued solid market demand, we expect to see improved results starting in 2024," he added.
Kestenbaum made the prediction in comments released with earnings data after the close of markets on Wednesday.
Note that spot prices for hot-rolled coil hit a 2023 low at the end of the third quarter, according to SMU's interactive pricing tool. They have since rebounded as lead times have extended into 2024 at many mills.
Contract prices tend to follow spot prices on a lag, meaning that low Q3'23 pricing could drag on Q4'23 results. High spot prices in Q4'23, meanwhile, should bolster Q1'24 profits.
All told, Stelco posted net income of CAD$68 million (USD$49.3 million) in Q3'23, down 57% from CAD$158 million in Q3'22 on revenue that fell 8% to CAD$776 million over the same period. (See chart above.)
The company said average selling prices were CAD$1,084 per ton (USD$786 per ton) in Q3'23, down 7% from CAD$1,162 per ton in Q2'22.
Stelco shipped 661,000 net tons in Q3'23, down 4% from 686,00 tons in Q3'22. The company expects Q4'23 shipments to be between 600,000 and 625,000 tons.
A breakdown of Stelco's shipments by product is below: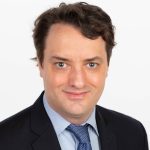 Latest in Steel Mills