Environment and Energy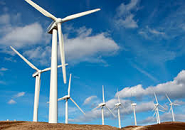 SSAB's Jeff Moskaluk on Wind's Flurry of Opportunity for Steel
Written by Laura Miller
November 16, 2023
---
Onshore and offshore wind energy hold great potential for the steel market. As wind towers are predominantly made of steel, there is excitement in the industry for the possibilities in this burgeoning market.
However, the market may face setbacks and perhaps redirection, much like anyone working towards progress. But that's no reason to give up.
This week, SMU discussed this promising end-use market for steel with SSAB Americas' SVP and Chief Commercial Officer Jeff Moskaluk.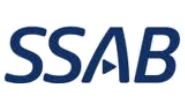 SSAB Zero and the Circular Supply Chain
SSAB Americas, a steel plate producer headquartered in Mobile, Ala., recently announced its SSAB Zero steel will be used in wind towers for GE Vernova Onshore Wind projects in North America. A premium product produced with no fossil carbon emissions, SSAB Zero steel plate is made at the company's plant in Montpelier, Iowa, using recycled scrap in an EAF powered by fossil-free wind power.
Des Moines, Iowa-based MidAmerican Energy provides SSAB's Montpelier mill with virtually 100% fossil-free renewable electricity produced by wind towers built by Acorsa Wind Towers using SSAB's sustainable steel.
It's a great story of a circular supply chain, according to Moskaluk: The steelmaker is producing SSAB Zero steel using wind energy and then supplying steel back into wind energy applications.
While the amount of steel used in wind towers can vary greatly, Moskaluk estimated about 200 tons is used in each tower that SSAB currently provides product to. The steel used in offshore towers is sometimes thicker, and offshore towers are taller. Thus, there's more weight in an offshore tower, he explained. He estimated an offshore tower could be 7-10 times the weight of an onshore tower.  
While the Iowa mill has the capability to change the manufacturing process to eliminate fossil-based energy, not all of the steel plate produced at the Iowa mill will be SSAB Zero, Moskaluk noted. That premium product is available to customers looking for a premium solution for their application, but not all customers will require or desire it.
Moskaluk said he believes there will always be a premium paid for low-emission steels, as not every steel for every application needs to be made this way.
For many manufacturers, however, the steel content in their products will be a large part of their scope 3 carbon emissions. "So, if companies want to meet reduction targets of 30%, 50%, net zero, whatever they set as their own targets—if it's a steel-intensive application, then we will be a large part of their solution," he said.
Cambridge, Mass.-based GE Vernova's use of SSAB Zero is a prime example of this. "Steel is a very large component of a wind turbine," Moskaluk pointed out. So, using SSAB Zero in its wind towers is a great opportunity for GE "to get out in front and reduce their emissions through scope 3," he said.
The global energy company's Onshore Wind business has already installed approximately 57,000 turbines around the world.
Moskaluk said it's very encouraging to have such a progressive company choose to partner with SSAB and utilize its low-CO2-emitting steel in sophisticated end-use applications.
The Domestic Industry's Role in Wind
"The US domestic steel industry
is the solution for renewable wind energy,
both onshore and offshore."

Jeff Moskaluk
CCO of SSAB Americas
Moskaluk believes the domestic steel industry has both the capacity and the capability to supply all the steel needed for wind projects in the US, both onshore and offshore.
"The US domestic industry makes the lowest-CO2-emitting steel on the planet. If we're serious about reducing emissions and expanding renewable energy generation, then we should be doing it with the smallest CO2-emitting footprint possible. Therefore, the domestic industry is not only capable of responding, we are the best answer for this end-use application," he stated.
As such, there is competition to secure steel supply contracts for renewable energy projects, with Moskaluk noting there is a "pretty robust environment for quoting and securing projects" at this present time.
Project Cancelations and Moving Forward
Making headlines recently was the news that clean energy company Orsted has canceled two of its planned offshore wind projects in New Jersey.
While the news may have been discouraging, Moskaluk said that SSAB sees offshore wind as an emerging market. Although it's been slow to come forward, it's not a reason to give up on its potential.
Some of the early projects were quoted before the pandemic and were thus using economics that are perhaps not sustainable today, Moskaluk pointed out. Supply-chain constraints from the pandemic and inflation have affected the cost side of these projects. Moskaluk believes some of the canceled projects are probably now being reevaluated and reconfigured and will likely be brought forward at a future date.
This will extend the cycle for offshore wind, he said.
"Yeah, it's discouraging to see any projected canceled, but the amount of projects that are currently in permitting and design are significantly higher than the couple of projects that have been outright canceled," Moskaluk commented.
"I don't suspect that this is going to cause the market to falter or fail for offshore wind," he said, noting the extensive government support for sustainable energy projects at both the federal and state levels.
Steel Plate Market
SMU asked Moskaluk his thoughts on the recent declines in steel plate pricing and his outlook for pricing moving into 2024. While he declined to comment on specifics, "what I can tell you," he said, "is we're very bullish on the market."
The bullish outlook is supported not just by renewable energy but also by infrastructure investment – everything from bridges to airports to locks and dams to potable water and more.
The reinvestment in the power grid is also exciting, he said, as it has very large steel-consuming applications. Plenty of plate will be required to build transmission and utility towers, he pointed out.
As many of these investment projects are still in the initial planning stages, it's setting what Moskaluk thinks is "a very good foundation for the steel plate market for quite a few years forward."
"The demand side has very, very good fundamentals, which usually supports the product pricing," he noted.
SMU invites you to join us at the 2024 Tampa Steel Conference to hear a fireside chat between SSAB Americas' President Chuck Schmitt and SMU Managing Editor Michael Cowden. The chat takes place on Tuesday, Jan. 30. Click here to check out the full conference agenda and to register.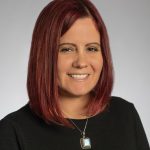 Latest in Environment and Energy