OEMs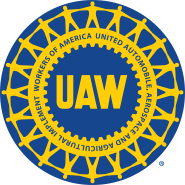 UAW, automakers cheer ratified labor pact
Written by Ethan Bernard
November 20, 2023
---
The United Auto Workers (UAW) union released the final tally of member votes, with a combined total of 64% voting in favor of labor agreements across the Detroit-area "Big Three" automakers.
"The members have spoken. After years of cutbacks, months of our 'Stand Up' campaign, and weeks on the picket line, we have turned the tide for the American autoworker," UAW president Shawn Fain said in a statement on Monday.
"Now, we take our strike muscle and our fighting spirit to the rest of the industries we represent, and to millions of non-union workers ready to 'Stand Up' and fight for a better way of life," he added.
With the agreements ratified, this brings the strike — which started on Sept. 15 — to an official close. The new contracts are four-and-a-half-year deals that expire on April 30, 2028.
Terms of the Deal
The 150,000 UAW autoworkers at the Big Three received provisions given up during the financial crisis of 2008-09, the union said. These gains include, among others, cost-of-living adjustments (COLA), annual bonuses for retirees, and the elimination of wage tiers.
Looking at some of the specifics, members will see raises of at least 33%, after COLA and compounded wage increases, ranging up to over 160% for some of the lowest-paid workers. "Tens of thousands of autoworkers will see immediate raises of over 40% upon ratification," the UAW said.
Another concession was related to the EV transition.
"The UAW won commitments at all three automakers that will bring thousands of electric vehicle (EV) and battery jobs under the union's national agreements," the union said.
Automakers Cheer Agreement
"We are pleased our team members have ratified the new agreement that rewards our employees, protects the future of the business, and allows us to continue to provide good jobs in communities across the US," GM chair and CEO Mary Barra said in a statement on Monday.
"We can now move forward as one team doing what we do best – delivering great products for our customers and winning together," she added.
Ford president and CEO Jim Farley also lauded the agreement.
"We are pleased the agreement has been ratified and we are very happy for our more than 57,000 UAW-represented employees and their families," he said in a statement on Monday.
"Thankfully, we are on track to reach full production schedules in the coming days at our assembly plants in Michigan, Kentucky and Illinois that were affected during the strike," Farley continued.
Still, he said it was imperative that Ford "continue to attack cost and waste throughout our operations."
"The reality is that this labor agreement added significant cost, and we are going to have to work very hard on productivity and efficiency to become more competitive," Farley said.
Additionally, as previously reported, Mark Stewart, COO of Stellantis North America, touted the agreement in a statement on Saturday.
"With negotiations now officially behind us, we will focus our full attention on … serving our customers by delivering the high-quality products and technologies they want and expect," he said.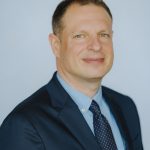 Latest in OEMs