Steel Mills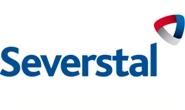 Severstal & RG Steel Litigation to End
Written by Sandy Williams
July 7, 2014
---
Severstal has agreed to pay $30 million to RG Steel in exchange for all of RG Steel Wheeling's 50 percent interest in Mountain State Carbon LLC (MSC).
The settlement will "release, acquit, and forever discharge" Severstal and RG Steel from any further claims or suits by the other, according to the docket filed in the US Bankruptcy Court for the District of Delaware. The deal will end years of Severstal NA's legal entanglement with bankrupt RG Steel.
The companies have until July 8 to file any objections to the settlement before the final hearing on July 15.
In March 2011 RG Steel purchased Severstal Sparrows Point, Warren and Wheeling. Severstal Wheeling became RG Steel Wheeling. (Note: Wheeling was originally called Wheeling Pittsburgh Steel. Wheeling Pittsburgh was sold to Esmark which in turn sold it to Severstal NA in 2008.)
The Wheeling acquisition included a 50 percent membership interest in MSC. RG Steel gave a promissory note of $100 million to Severstal US Holdings II, LLC for the acquisition using its new interest in MSC as collateral. Severstal NA Carbon retained the other 50 percent of MSC.
Later that year, RG Steel sought a purchase price adjustment which was contested by Severstal US Holdings II. RG Steel filed for bankruptcy in May of 2012 and all three mills were shuttered and sold off in pieces or scrapped. Several more proceedings were initiated by both parties—Severstal to recover debts owed and interest in MSC and by RG Steel to avoid payments and recover transfers. The latest settlement will put an end to the litigation.

Latest in Steel Mills