Steel Mills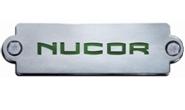 Nucor: Severstal Columbus Did Not Meet Our Criteria
Written by Sandy Williams
July 24, 2014
---
Nucor announced consolidated net earnings of $147 million for the second quarter of 2014. Second quarter net sales increased by 4 percent to 5.29 billion compared to Q1 and 13 percent compared to Q2 2013. Steel shipments to outside customers totaled 6,370,000 tons, an increase of 1 percent q/q and 9 percent y/y.
Steel production totaled 5,324,00 tons in Q2, up 9 percent y/y. Average sales price per ton increased by 1 percent compared to first quarter, and 4 percent when compared to Q2 2013.
Higher sales volume and margin improvement due to strong demand and supply disruptions at competitors improved sheet steel profitability in the second quarter.
The Louisiana DRI plant was out for three weeks in second quarter for improvement adjustments. The DRI plant continues to exceed performance, said Nucor, and a profitable performance is anticipated by the end of the year.
Nucor steel mill utilization rose to 79 percent in Q2 and averaged 77 percent in the first half of 2014. First half net sales were up 13 percent to $10.40 billion.
In the earnings conference call, Chairman, CEO, and President John Ferriola said he is pleased with the progress at the Louisiana DRI plant and commented, "This is a good long term strategy for Nucor…more than just a short term boost to earnings." "In 5-10-15 years from now it will truly differentiate Nucor from our competitors," said Ferriola. In comments regarding another mill that recently decided against building a DRI plant, he added a DRI plant isn't a good idea unless you have a gas supply contract to go along with it—something Nucor has. A second plant may be built in the future once "we fully gain all the knowledge we can get out of the first one," he said.
When asked to comment on the Severstal Columbus purchase, Ferriola said the $1.6 billion price tag did not justify Nucor's three acquisition requirements: increasing geographical reach, expanding customer base, and expanding product portfolio. Nucor is already a strong presence in the Southeast, touching most of Severstal's customers, as well as having the ability to make the same products. He said Nucor is pleased that the Severstal assets went to existing, domestic companies resulting in consolidation that will benefit the market.
Ferriola said "the world is our oyster," there are other assets that are better fits for Nucor's investment strategy. He added the company is more likely to buy than build because they would not want to add to the overcapacity already existing in the world. As existing projects come to a conclusion and show returns, Ferriola said Nucor will become more aggressive in growing the company in new areas.
Imports and unfair trade continues to be a concern for the steel industry and Ferriola said he has a sense from Washington that makes him more optimistic about trade cases going forward. The OCTG case was encouraging and they worked hard to show ITC and Congress that offenders were presenting data in a misleading way. He said there is a pattern occurring by repeat trade offenders that points to basic flaws in how laws are being applied.

Latest in Steel Mills