Final Thoughts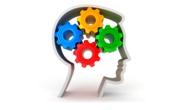 Final Thoughts
Written by John Packard
July 17, 2015
---
We will begin our mid-July flat rolled steel market analysis (survey) on Monday at 8 AM ET. If you receive an invitation, please click on the link and spend a few minutes helping us better understand the flat rolled steel markets, trends and pricing. If you are not on the invite list but would like to be added, please send your request to: John@SteelMarketUpdate.com.
In a little more than a week (as of Sunday evening) I will be boarding the M/V James R Barker in Two Harbors, Minnesota for my approximately 3 day trip aboard the iron ore carrier as it move pellets from the mines in Minnesota to the steel mills in Indiana. I will be reporting from the deck, bridge, stateroom (etc.) while aboard the ship. My posts will be available on the SMU blog on our website with short blasts coming to you through Twitter (@SMUsteel or #bonvoyage).
Next week I will be in my office all week.
Registrations for the 5th Steel Summit Conference have been quite strong and we are very close to exceeding our attendance numbers from last year and we still have 6 weeks before show time. We encourage everyone to send a representative (or two, three or more) to see what all the fuss has been about. If you can't make it – please tell your suppliers, customers and friends in the industry that this is a conference worth attending.
We still have a couple of conference sponsorship and exhibition space spots available. Contact us for more information: info@SteelMarketUpdate.com. I want to thank Steel Dynamics, Cargill, Magic Coil Products, Alliance Steel and Kenwal for their sponsorship commitments for this year's conference. Sponsorships help us keep the costs reasonable for our attendees.
I also want to remind everyone that our next Steel 101: Introduction to Steel Making & Market Fundamentals workshop will be held in Davenport, Iowa (fly into the Quad Cities) on October 6-7, 2015. The workshop will include a tour of the SSAB electric arc furnace and rolling mill. For information go to the Events section on our website: www.SteelMarketUpdate.com or you can click on the link provided. We will have a number of our instructors (if not all of them) available at this year's Steel Summit Conference for those attending. Take a few minutes to find out what kind of instructors we have gathered for this workshop.
As always your business is truly appreciated by all of us here at Steel Market Update.
John Packard, Publisher

Latest in Final Thoughts