Features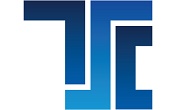 Tampa Steel Conference Will Be Here Before You Know It. Don't Miss Out!
Written by David Schollaert
November 14, 2023
---
We're just 12 weeks from Tampa Steel Conference 2024, one of the premier North American steel community events. It's a can't-miss steel industry conference following the record-breaking SMU Steel Summit this past August.
Make your travel plans now for 2024 and secure your spot.
The event runs from Sunday-Tuesday, Jan. 28-30 and will be at the JW Marriott Tampa Water Street hotel. We expect to exceed last year's mark with more than 500 attendees.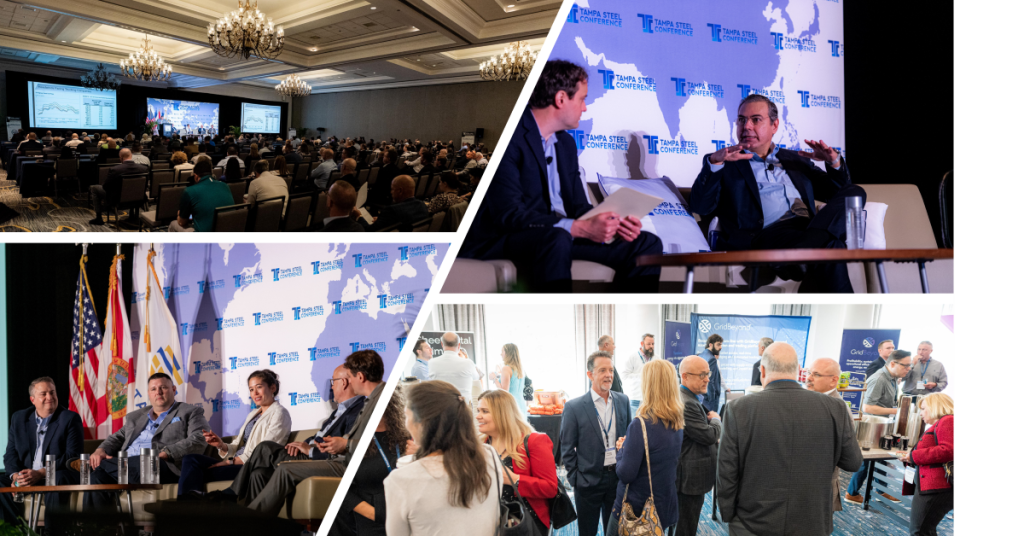 Keep in mind that this is the high season for tourism in Florida, not to mention on the heels of Gasparilla – Tampa's annual pirate festival. Make sure to book your hotels early because rooms are going fast. You can learn more about the agenda, explore networking opportunities, and register here.
There will be an outdoor networking reception on Sunday evening. A golf tournament and a harbor tour of Port Tampa Bay are slated for Monday morning. The conference program begins in earnest on Monday afternoon.
SMU has intentionally made this event a North American one, with executives attending from around the continent, sharing their inside perspectives on what's happening in steel.
Speaking of attendees, here is a list of some of the companies that have registered so far. Those with an asterisk next to their name are sending more than one person to the event:
A.R. Savage & Son, LLC*, Al Ghurair Iron & Steel LLC, Algoma Steel Inc., All Metals, Alliance Steel LLC*, American Heavy Plates*, AMS Specialty Steel, ArcelorMittal Dofasco*, Associated Terminals, BNSF Railway*, BofA Global Research, BofA Securities, Celtic Marine and Logistics, Century Metals & Supplies, Inc., Chancey Metals LLC, CIH*, Civil & Environmental Consultants, Inc., Cleveland Steel Container*, CloudForge. Cooper Consolidated LLC. C-River Logistics, Crown Products Co., Inc., CSX, Dass Steel*, Diehl Tool Steel, Elgen Manufacturing, Friedman Industries, General Kinematics Corporation*, Gibraltar Industries, Inc.*, Great Circle Shipping Corporation, Greenway Steel, Heidtman Steel, Heritage Capital Group, Huntington Bank, Illinois Tool Works (ITW)*, ITW Drawform, Jemison Metals, JIT Warehousing & Logistics, JSW Steel USA Inc., Klauer Manufacturing Company*, Kloeckner Metals*, LB Steel, Magswitch Automation Company, Magswitch Technology Inc.*, Marian Shipping Ltd., Marubeni-Itochu Steel America*, Misetal Trading Solutions*, Northview Advisors, Ohio Steel Sheet & Plate, Pacific Metals Trading, Inc., Peak Metals Inc., Pier 48 Stevedoring, Primetals Technologies, QSL – Americas, North America Stevedoring, Ram Steel Framing, Reynolds Services, Inc.*, Ryerson Singer Steel, Second City Metals, SSAB Americas*, State Plate LLC*, Steel Dynamics, Steel Warehouse*, SteelSummit-Tennessee, Summit Global Trading*, Superior Steel Supply, LLC, Tata International, Ternium USA, Inc., The Bradbury Group, Timber Products Trucking*, Tri County Metals, U.S. Steel*, Wesman Salvage*, and Wheeling-Nippon Steel, Inc.*
We'd like to see your company's name on that list, too. And we look forward to seeing you in Tampa in January!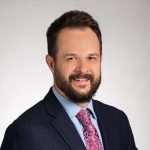 Latest in Features