Scrap Prices North America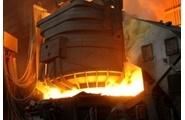 Will Ferrous Scrap Prices Peak in January?
Written by John Packard
January 8, 2017
---
Ferrous scrap price negotiations for January were slow to develop but by late Thursday and into Friday prices firmed and deals between the domestic steel mills and the scrap dealers were getting done.
The two largest scrap buyers, David J Joseph (Nucor) and Omnisource (Steel Dynamics), entered the market late during the week at $30 to $35 per gross ton higher than December transactions on both obsolete grades including shredded scrap. For primes they were generally offering prices that were $35-$45 per gross ton higher than month ago levels.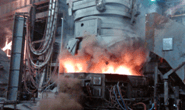 SMU scrap sources advised us that shredded scrap prices averaged $315-$330 per gross ton in the Midwest/Ohio Valley and $305 per gross ton in the Mid-Atlantic. Prime grades of scrap (such as busheling) averaged $325-$350 per gross ton.
From the Upper Midwest we heard HMS at $280-$285 per gross ton, shredded at $305-$310 per gross ton and prime grades at $310-$320 per gross ton.
Here is what one of our east coast sources had to say about the scrap market and what were the main drivers for January:
"Better demand across the entire country was the main factor that drove the January prices higher, but the absence of any pull from export markets kept prices from moving higher by more than these increases.  Within the domestic market, strength in the energy sector (i.e., pipe and tube, and SBQ) helped drive scrap demand.  Nonetheless, most dealers were happy to be starting the New Year with a third straight month of price increases for their scrap.  
"Some scrap that had been held back from sale by dealers and demolition contractors for the last several months until the January market was finally sold; I think most of those tons were cleared by the end of last week.  The question now is will that better demand we saw in January be sustained into February and March, and then even longer?  There seems to be high exceptions for 2017.  Shredders are finally able to pay their top suppliers north of $200/GT for crushed cars and mixed shreddables, which should be a price level that will bring more material to the market even during the winter months.  We have not consistently seen those price levels since 2014.  But at this point, I do not see markets continuing to strengthen unless and until export demand increases.  The power outages in Turkey have caused mills to remain out of the market despite low scrap inventories, and when they do come to the market their preference remains with EU and Baltic scrap due to lower freight rates and currency benefits.  Nonetheless, export prices seem to be firm for now despite not rising.  
"In the short term, my sense is that absent materially stronger export demand in the next few weeks, any push higher in scrap prices will be driven by supply constraints due to poor weather.  But as of now that is a guess as it always is in January."
One of the large national companies told SMU, "The trade concluded Friday with prices on obsolete grades up $30/gt and prime scrap higher by $40-45/gt.  The market seemed to be losing some momentum in the later stages as domestic prices were strong enough to attract scrap off the docks."
The national buyer of scrap told us that they are not sure if we have seen the top to market prices, "We'll need to see what transpires in the global scrap markets and what, if any impact seasonal issues have on shipments in January."
As a side note, one of the dealers in the Upper Midwest told us the buys being made by Big River Steel in the Midwest were having an impact on supplies.
SMU was told by many dealers that had been holding back scrap that those tons have been sold for January delivery.
We will have to wait and see what impact cold weather (or lack thereof) and a lack of exports to Turkey (if that scenario continues) will have on February negotiations. Stay tuned.

Latest in Scrap Prices North America