Service Centers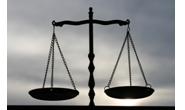 Service Center Inventories Based on SMU Survey
Written by John Packard
July 13, 2017
---
The Metals Service Center Institute (MSCI) will release its service center inventories and shipment data next week. As we prepare to review their data, we thought our readers would be interested in what we collected about flat rolled steel inventories at distributors during our flat rolled steel market trends analysis last week.
Flat rolled steel service center inventories now average 2.32 months' supply based on a three-month moving average. As a single data point, distributors advised SMU during the survey process that their inventories were down to 2.28 months.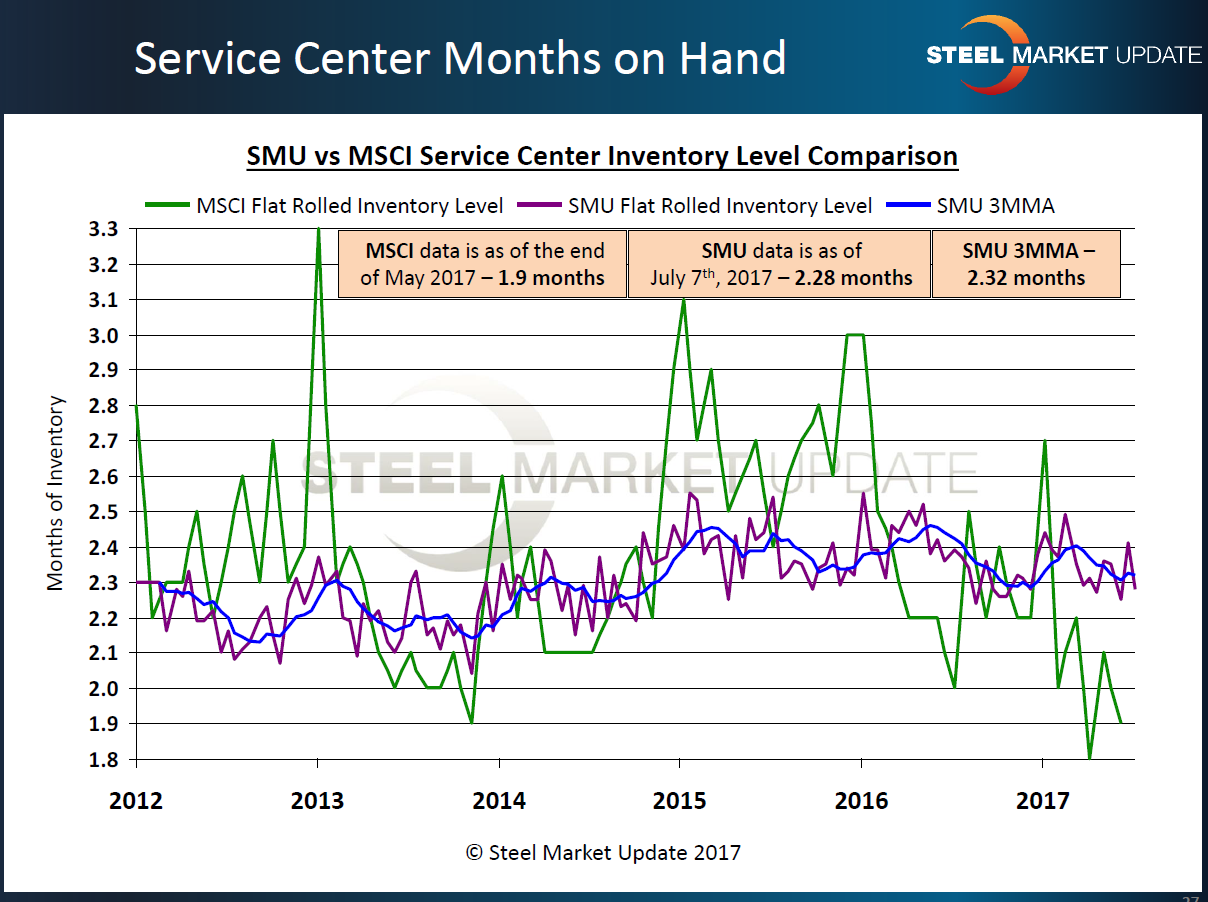 SMU considers all service center respondents as being equal, and we do not average the responses based on the size of the respondent. The 2.28 months' supply is the average of the responses received from 48 distributors.
As you can see by our graphic above, the service centers responding to our questionnaire tend to report inventories as being within the 2.1 to 2.4 months' supply.
We then asked a second question related to "off the books" tonnage that might be on a supplier's floor, with a toll processor, or foreign steel in a warehouse, and not yet invoiced. Most service centers (71 percent) advised they did not have any "off the books" inventories. This leaves a balance of 29 percent of the 48 service centers responding that do, indeed, have more inventory available than what they are reporting. You can see the data we collected in the graphic below.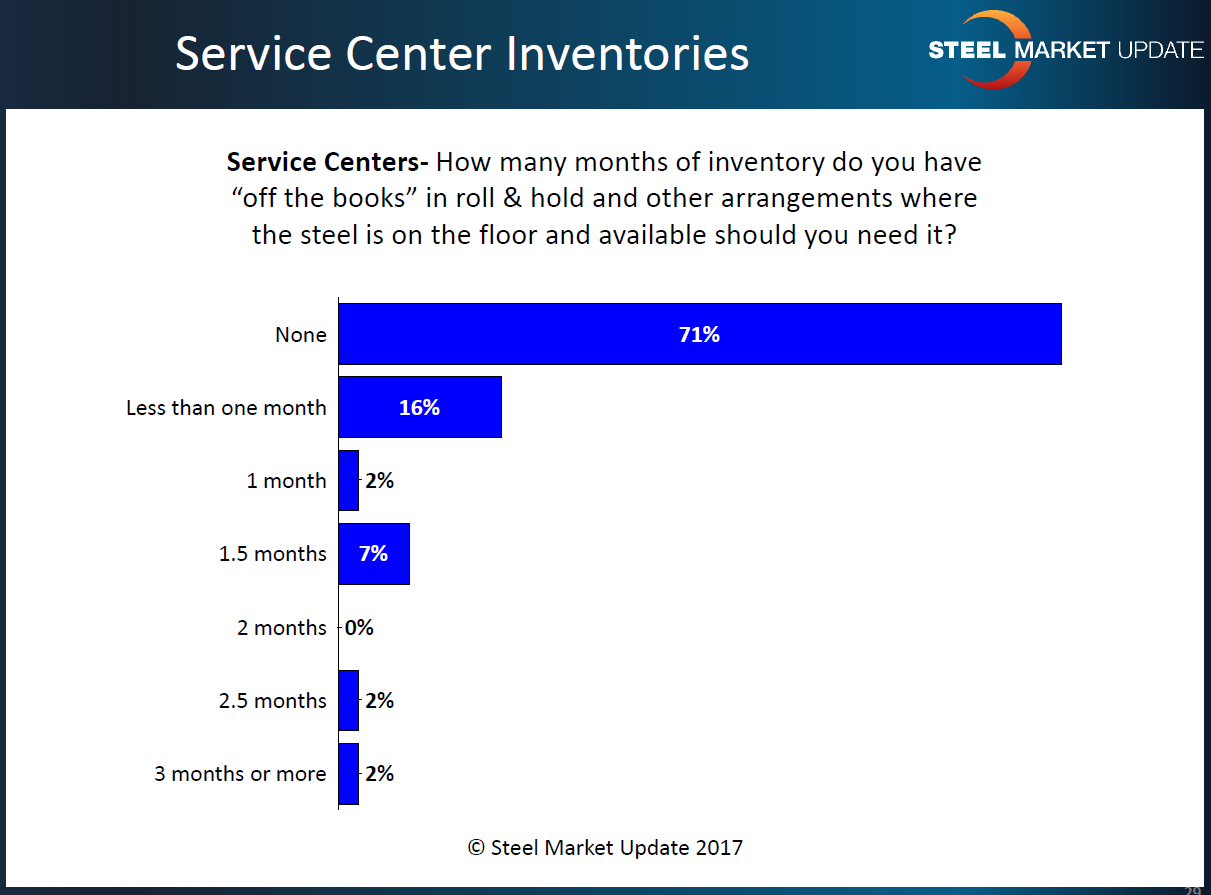 The third question we asked the service centers was about their need to build back inventories right now. This is our attempt to determine how strong steel mill order books will be in the coming months.
Only 11 percent of the service centers responding to our questionnaire reported having a need to build inventories. We actually had a larger portion (13 percent) of the distributors saying they need to reduce inventories. The majority of the flat rolled service centers reported their inventories as being just about right.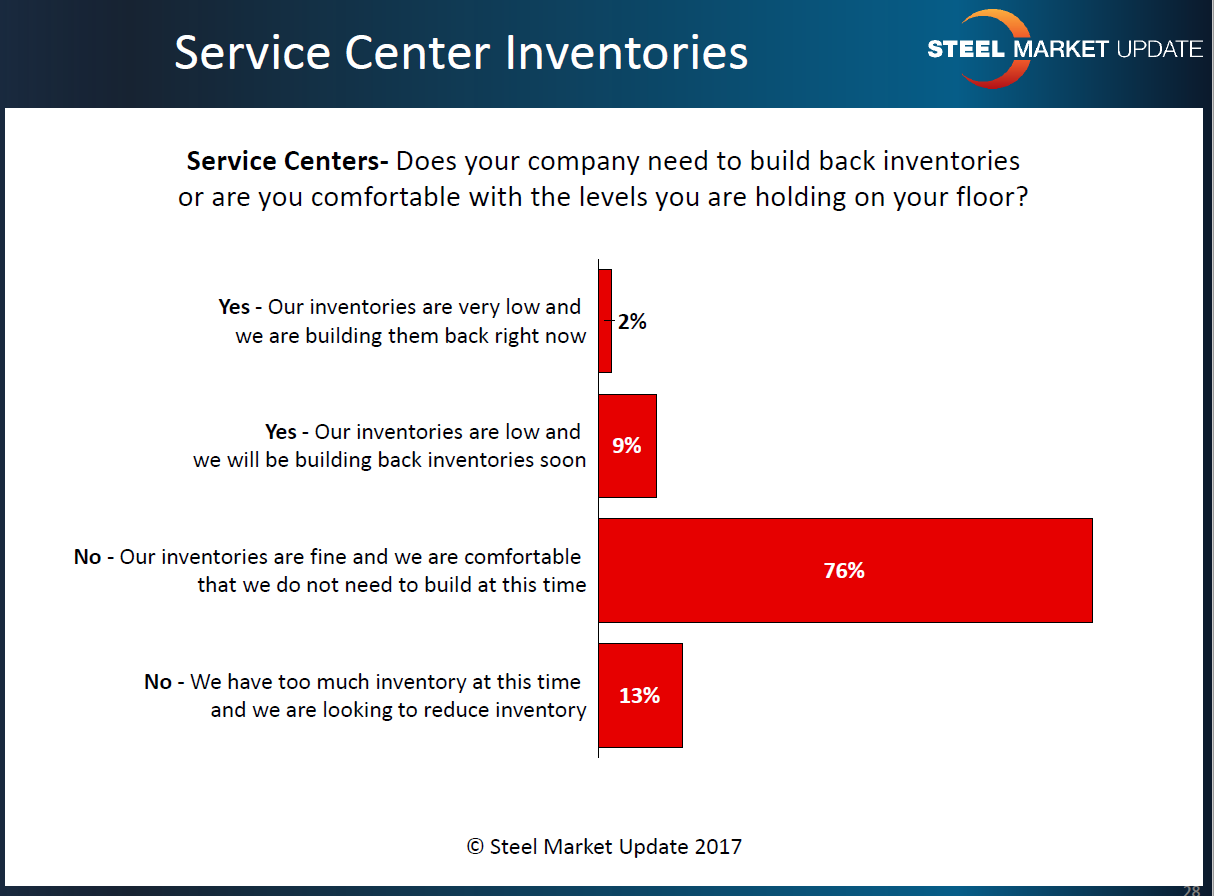 You might be interested to see how our service centers responded to a very similar question posted to them two months back at the beginning of May. At that time, 12 percent of those responding reported their need to purchase steel. We are seeing fewer companies reporting a need to remove inventories as more companies are comfortable where they are.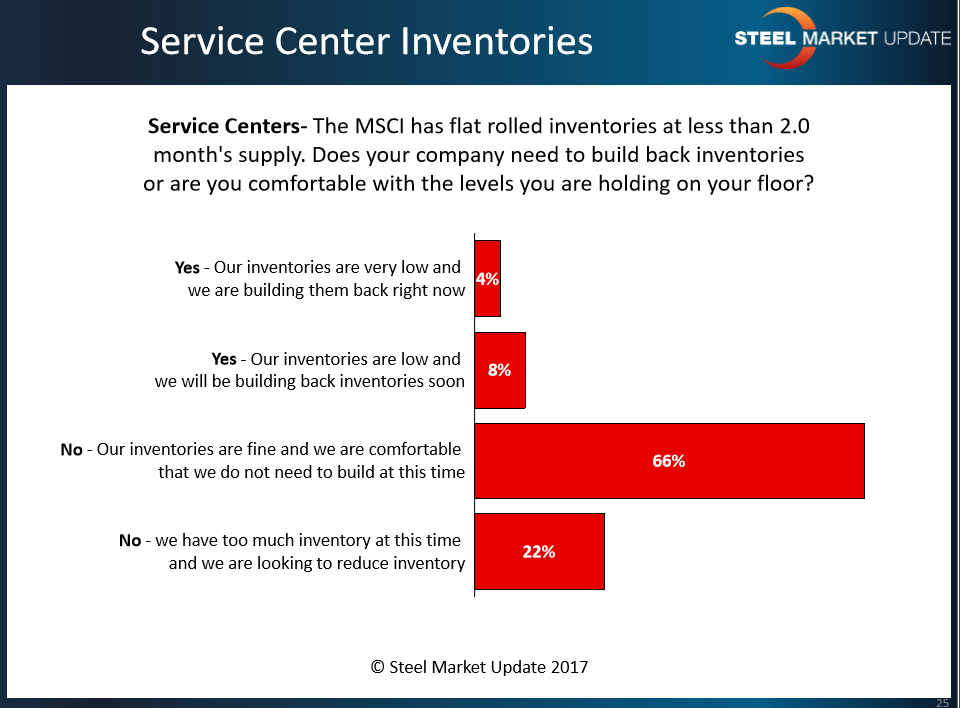 All of the data shown above is available to our Premium level member companies. We publish a detailed analysis of our survey data in the form of a PowerPoint presentation. Some of the items are also collected as data points and are available in other areas of our website for our Premium members. If you would like to learn more about upgrading to a Premium membership, please contact John@SteelMarketUpdate.com or 800-432-3475 or you can find details on our website.

Latest in Service Centers